Nesharim
16/12/16 06:22:01
| | |
| --- | --- |
| Author | |
| Date Added | |
| Automatically create summary | |
| Summary | |
I want to share an uplifting story with you. This past September I was in New York for the wedding of my nephew, Richard Hochroth, and Rachel Maier. I had met Rachel's parents, Peter and Rene Maier (who live in Los Angeles), about a year earlier, when they visited Sydney after attending a simcha in Melbourne. I think the simcha was the bat mitzvah of the granddaughter of one of the "Nesharim."
Peter's father, Franta (short for "Frantisek," in English "Francis") (1922-2013), came from Brno and was a talented soccer player. When he 18 years old, he went to Prague to do a teacher training course, soon becoming a teacher at a large Jewish orphanage. He saw that the children needed someone to listen to them and care about them; he sought to be a leader who instilled discipline while demonstrating concern.
In March 1942 the entire orphanage was transported to the Terezin concentration camp. He was assigned to be the madrich (leader) of Room 7 of school building L-417, housing 40 boys aged 12-13. This bunkhouse was called "nesharim," the Hebrew word for eagles. As other Czech boys were sent to Terezen, some were added to Room 7. Franta made sure that the boys kept themselves clean, checked for bedbugs, cleaned the toilets and participated in the "program" (makeshift classes because school was forbidden). They formed a ragtag soccer team that he coached. The structure kept them alive. He told them, "you are all brothers now." Franta told the boys that they had three duties: to survive, to respect their parents, and to be ready for a new life when the war was over. He encouraged them to love life, no matter what hardships they endured. They developed a sense of community and formed strong friendships.
Franta was deported to Auschwitz in September 1944. He survived a death march in January 1945. His entire family was killed.
While most of the boys Franta looked after were killed at Auschwitz, some survived. Many of them credit Franta Maier for their survival. He profoundly touched their lives, providing order, stability and compassion to the young boys. The survivors called themselves Nesharim.
One of the survivors is Michael Gruenbaum. He dedicates his recent Holocaust memoir, Somewhere There Is Still a Sun, to "our leader, Franta, who at the age of twenty overcame the most unimaginably difficult circumstances and became father to some eighty rambunctious boys, teaching them how to survive by forging a team spirit which has lasted until today."
After the war the Nesharim became like family to one another. At my nephew's wedding, there were many Nesharim, one survivor and the rest children and grandchildren, coming from the United States, Australia, Canada, Brazil, Israel and France.
May we all see each other as brothers and build our community.
Thu, 23 January 2020
26 Teves 5780
Today's Calendar
Shacharis

: 6:30a
Latest Shema

: 9:37a
Earliest Shema

: 8:34p
---
This week's Torah portion is

Parshas Vaera
Candle Lighting
Havdalah
Motzei Shabbos, Jan 25, 8:47p
Shabbos Mevarchim
View Calendar
Full Calendar Here
Happy Jewish Birthday!
Thursday 26 Teves
Danit Harkham
Helen Nightingale
Jake Bloom
Noah Harkham
Friday 27 Teves
Saturday 28 Teves
We wish "Long Life" to:
Thursday 26 Teves
Lynne Katz for mother, Mona Kofsky
Friday 27 Teves
Robert Greenfield for father-in-law, Joseph Kaplan
Halachik Times
Alos Hashachar
4:41a
Earliest Tallis
5:16a
Netz (Sunrise)
6:07a
Latest Shema
9:36a
Zman Tefillah
10:47a
Chatzos (Midday)
1:07p
Mincha Gedola
1:42p
Mincha Ketana
5:12p
Plag HaMincha
6:39p
Shkiah (Sunset)
8:06p
Tzais Hakochavim
8:34p
More >>
South Head Catering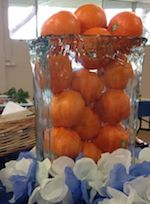 South Head Catering is well and truly on the map! What began as a small initiative to provide a little variety and some new options by the South Head Ladies Guild has turned into a highly successful venture with people absolutely raving about the service and products on offer.
Want to know more? Want to help out and volunteer? Visit our Catering page.
Mikvah Aziza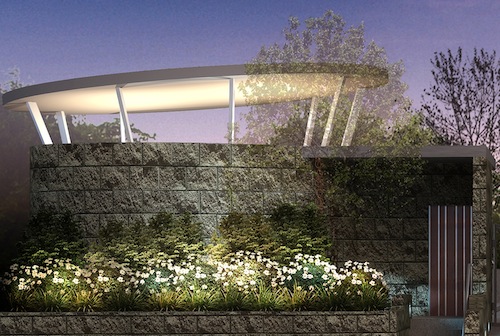 Mikvah Aziza at 662 Old South Head Road, Rose Bay has re-opened.
Please click here for details:
South Head Library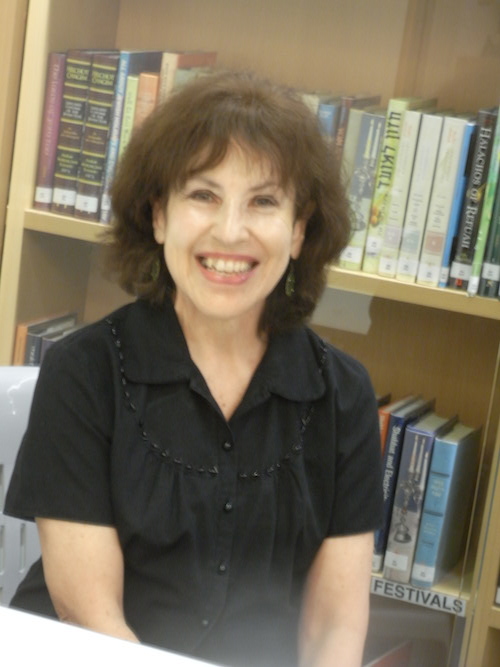 Welcome to the Sandra Bransky Library & Youth Synagogue, located on the first floor and including the Beit Midrash. Drop in any Sunday morning between 9 - 11am.
I look forward to helping you get the most out of our beautiful world of books at South Head.
Sylvia Tuback, South Head Libarian
southheadlibrary@gmail.com
Thu, 23 January 2020 26 Teves 5780
Next Holiday
Jan 25
Shabbos Mevarchim
This week's Parshah
VAERA
666 Old South Head Rd
Rose Bay, NSW 2029
(02) 9371 7300