Touro Synagogue - President's Message 14/10
13/10/16 13:28:15
| | |
| --- | --- |
| Author | |
| Date Added | |
| Automatically create summary | |
| Summary | |
In my recent trip to the United States, Yvonne and I made a side visit to Newport, Rhode Island, famous for being the long-time home of the America's Cup (sailing) and its collection of impressive mansions (such as The Breakers and Marble House, both built by members of the Vanderbilt families). It is also the home of America's oldest continuing synagogue building which has an interesting history and a role in marking religious tolerance.
The Touro Synagogue is the oldest continuing synagogue building in the United States. It is located in Newport, Rhode Island. It is a Sephardi Orthodox shul; right now, "in season" (Newport's population increases from 24,000 to 100,000 during the summer), it holds daily services in the morning and late afternoon.
The story of the founding of the synagogue is as follows: there had been a thriving Jewish community in Recife in northern Brazil during a period of Dutch rule, 1630-1654. The Jews were descendants of Spanish and Portuguese Jews who had left at the time of forced conversions; most of them were merchants - sugar was the main industry. The Dutch in Brazil were militarily defeated by the Portuguese and surrendered in 1654. The Jews in Recife fled: some found their way to New York (and soon founded Shearith Israel, the oldest congregation in the United States, also called the Spanish and Portuguese Synagogue of New York), most went to various islands in the Caribbean. In 1658, 15 Jewish families arrived in Newport from Barbados (all or most had come from Recife). Newport had been founded in 1639; one of its early leaders was John Clarke, a medical doctor and Baptist minister, who was a strong advocate for religious tolerance. The Jews formed a congregation, Nephuse Israel (the scattered of Israel); in 1677 they bought land for a Jewish cemetery. In 1684 the General Assembly of Rhode Island resolved that the Jews were able to conduct business, and that they were entitled to the full protection of the law as "resident strangers."
After 100 years of holding prayer meetings in someone's home, in 1758 the congregation - by then called Yeshuat Israel (the salvation of Israel) bought land for a synagogue and secured the services of a young rabbinical student (Isaac Touro, born 1738) from the Great Portuguese Synagogue in Amsterdam to be their rabbi. (Touro served as chazzan in Jamaica 1758-1760 before coming to Newport.) The new building was designed by Peter Harrison, a prominent New England architect who had built churches and other public structures. He was guided by sketches of the Portuguese Synagogue in Amsterdam and Bevis Marks in London. The building is in a Palladian style, handsome with a square shape, an upstairs womens section and a central bimah. The Portuguese Synagogue in Amsterdam gave a present of a Sefer Torah, written on deerskin parchment, about 500 years old and on display in a glass case. The new building was consecrated on the first day of Chanukkah in 1763. There were 65-70 Jewish families in Newport then, mostly working as merchants.
In 1776 the American Revolutionary War began, Newport was occupied by British troops for three years and the harbour blockaded. Rabbi Touro agreed to the use of the synagogue building as a British military hospital; most of the Jews of Newport, unable to make a living, left. In 1779 the British had left, but the congregation was dormant and Rabbi Touro, a British Loyalist, went to New York; he returned to Jamaica in 1782 but died a year later. The congregation appointed a Quaker, Stephen Gould, as caretaker; the Sefer Torah and various silverware were sent the Shearith Israel in New York for safekeeping.
In August 1790, the new US president, George Washington, came to Newport - Rhode Island had ratified the new Constitution only three months earlier. Like several other religious leaders, Moses Mendes Seixas, head of the mostly inactive congregation, wrote to Washington, expressing the hope that the new country would accord all of its citizens respect and tolerance, whatever their background and religious beliefs. Washington wrote back:
"...All possess alike liberty of conscience and immunities of citizenship. It is now no more that toleration is spoken of, as if it was the indulgence of one class of people that another enjoyed the exercise of their inherent natural rights. For happily the Government of the United States, which gives bigotry no sanction, to persecution no assistance, requires only that they who live under its protection, should demean themselves as good citizens, in giving it on all occasions their effectual support.
"It would be inconsistent with the frankness of my character not to avow that I am pleased with your favorable opinion of my administration, and fervent wishes for my felicity. May the Children of the Stock of Abraham who dwell in this land, continue to merit and enjoy the good will of the other inhabitants; while every one shall sit in safety under his own vine and fig tree, and there shall be none to make him afraid. May the father of all mercies scatter light and not darkness, upon our paths, and make us all in our several vocations useful here, and in his own due time and way everlastingly happy."
These sentiments are consonant with the freedom of religion language of the First Amendment, ratified the following year. Each year, Touro Synagogue holds a public reading of the George Washington letter as a celebration and pronouncement of religious freedom.
Isaac Touro had two sons: each was a successful merchant, one in Boston (Abraham) and the other in New Orleans (Judah); neither married nor had children. Each gave money to support the Newport synagogue building and cemetery; their generosity led to the naming of the street in front Touro Street and to the common designation of the building as the Touro Synagogue.
From the 1850s onward the synagogue building was opened and used for services during the summers. In 1881 the congregation re-formed, with mainly Jewish immigrants from Russia and Eastern Europe. With the appointment in 1883 of a permanent rabbi, Abraham Pereira Mendes from London, the synagogue returned to fully active use. At some point it had a slight change of spelling of the name to Jeshuat Israel. Now there are about 110 families that are members.
Thu, 23 January 2020
26 Teves 5780
Today's Calendar
Shacharis

: 6:30a
Latest Shema

: 9:37a
Earliest Shema

: 8:34p
---
This week's Torah portion is

Parshas Vaera
Candle Lighting
Havdalah
Motzei Shabbos, Jan 25, 8:47p
Shabbos Mevarchim
View Calendar
Full Calendar Here
Happy Jewish Birthday!
Thursday 26 Teves
Danit Harkham
Helen Nightingale
Jake Bloom
Noah Harkham
Friday 27 Teves
Saturday 28 Teves
We wish "Long Life" to:
Thursday 26 Teves
Lynne Katz for mother, Mona Kofsky
Friday 27 Teves
Robert Greenfield for father-in-law, Joseph Kaplan
Halachik Times
Alos Hashachar
4:41a
Earliest Tallis
5:16a
Netz (Sunrise)
6:07a
Latest Shema
9:36a
Zman Tefillah
10:47a
Chatzos (Midday)
1:07p
Mincha Gedola
1:42p
Mincha Ketana
5:12p
Plag HaMincha
6:39p
Shkiah (Sunset)
8:06p
Tzais Hakochavim
8:34p
More >>
South Head Catering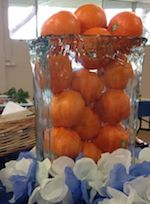 South Head Catering is well and truly on the map! What began as a small initiative to provide a little variety and some new options by the South Head Ladies Guild has turned into a highly successful venture with people absolutely raving about the service and products on offer.
Want to know more? Want to help out and volunteer? Visit our Catering page.
Mikvah Aziza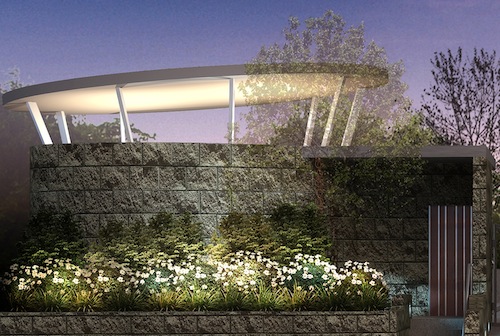 Mikvah Aziza at 662 Old South Head Road, Rose Bay has re-opened.
Please click here for details:
South Head Library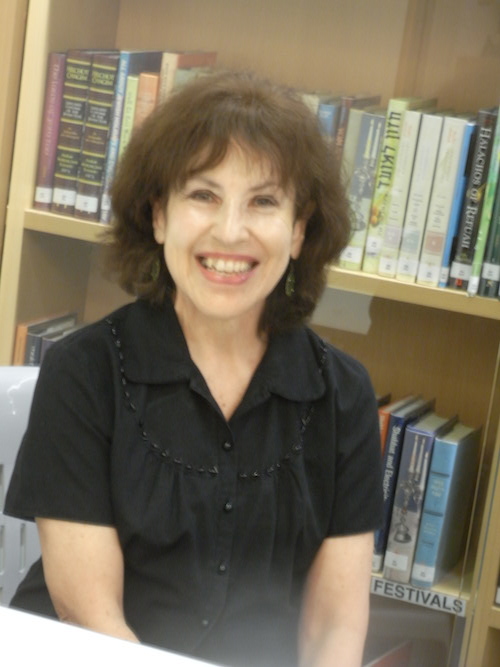 Welcome to the Sandra Bransky Library & Youth Synagogue, located on the first floor and including the Beit Midrash. Drop in any Sunday morning between 9 - 11am.
I look forward to helping you get the most out of our beautiful world of books at South Head.
Sylvia Tuback, South Head Libarian
southheadlibrary@gmail.com
Thu, 23 January 2020 26 Teves 5780
Next Holiday
Jan 25
Shabbos Mevarchim
This week's Parshah
VAERA
666 Old South Head Rd
Rose Bay, NSW 2029
(02) 9371 7300