Making The Shule More Responsive - President's Message 08/07
07/07/16 11:49:41
| | |
| --- | --- |
| Author | |
| Date Added | |
| Automatically create summary | |
| Summary | |
I have written to you over the past few weeks about our overall position, becoming more like a family, and staff changes. This week I focus on how we are moving to make the shul more responsive to the kehillah.
New Initiatives
Last weekend we held the first of our planned Friday night dinners at the shul in the Herbert Hall. Full credit to Rebbetzin Henya Milecki who did all the organising, planning and cooking – plus her team of volunteers (Natalie Carr, Julie Gordon, Soudie Kleiner, Maralyn Mill, Lisa Plitt, Mandy Shapiro, Nicole Uria and the bochurim) who helped with the food preparation, setting up, serving and cleaning. There were almost 100 guests, comprising about 25 families with children, plus people like Yvonne and I, Treasurer Jack Fisher and his wife Ros, the Rabbi and his family and the bochurim. It went very well. Rabbi Levi Milecki, head of Jewish Studies and Life at Kesser Torah Primary, gave his insights on building esteem and resilience in children; Shmuly Kleiner spoke about the many new initiatives at South Head; the bochurim took the children away for separate programs at the end of the meal; and Rabbi Milecki led us in communal singing. We hope to hold Friday night dinners every month or second month with Shmuly Kleiner taking on a more active role in the organizing and planning with the assistance of the Rebbetzen.
The Friday night dinners are but one of many new initiatives at South Head. Tonight (as I write this on Wednesday) is the start of our Wednesday evening Kollel – there will be more announcements in the coming weeks about how the Kollel will function. Thursday night we will have a guest speaker, Rabbi Ysoscher Katz, in Australia for Yom Limmud, speaking on the link between tefillah and art; his talk is the first of many in our revived South Head Speakers Forum. The first special Shabbos will be held on August 20th, celebrating the New Zealand Jewish community, many of whom are members at South Head; other special groups will follow – South Africa, Hungarian-speakers, Sephardis and even Australians (those with roots going back to 1940 and earlier) – the list is tentative, of course. We will soon start experimenting with an occasional Friday night Kiddush, modest in scope and not taking too much time (so as not to interfere with Shabbos dinners), with donors supplying the good-quality whisky. There is more to come – but we are keen to ensure that every one is a winner, so we need to match our efforts to our capacity.
Who Is Responsible
Like Prime Minister Malcolm Turnbull, I am responsible for everything – if anything goes wrong, it is my fault; if sometimes things go well, a bit of praise would be appreciated. I delegate fully to our Treasurer, Jack Fisher, responsibility for the whole of the administrative side of things: the running of the office, the maintenance of our building, the spending of money. David Levenson, our recently appointed Finance Manager, does many of these things and he reports to Jack. Rabbi Milecki is responsible for the religious side of things, including all of our prayer services, educational, cultural, social programmes and youth activities. Shmuly Kleiner, our new Pastoral and Communal Engagement Manager, reports to Rabbi Milecki. The one area where we are still working through staffing issues is youth activities: the current group of bochurim is leaving by the end of August; we have asked Shmuli Rosenbaum, a former bochur who is talented, responsible and originally from Melbourne and now completing his smichah in Pretoria, to come with another person for an interim period; Rabbi Milecki has been interviewing young married couples as candidates for a youth rabbi appointment, but no decisions have been made yet.
The board has established a prayer services committee comprising Garry Lavan and David Manne, with help from past president William Maynard. If you wish to raise certain issues or make suggestions about services, please approach them.
Being Connected
I have got a lot of positive feedback from many congregants on my messages. Others, however, seem unaware of our hard work and the many changes taking place – if you are not receiving our South Head eNews, please contact the shul office and make sure that you are put on our e-mail list. I also urge you to check and 'Like' our FaceBook page, go to http://tinyurl.com/southhead - we are putting lots of information there on functions, mazal tovs, condolences, etc. as well as the Daily Word by Rabbi Milecki (you can get these separately on Twitter, twitter.com/southheadevents and twitter.com/southhead). We are still working through how to post information on simchas and sick visiting online, without upsetting privacy concerns – our aim is to share the relevant information with the whole of the shul family.
The shul is becoming more of a happening place. Come, be part of the action!
Thu, 23 January 2020
26 Teves 5780
Today's Calendar
Shacharis

: 6:30a
Latest Shema

: 9:37a
Earliest Shema

: 8:34p
---
This week's Torah portion is

Parshas Vaera
Candle Lighting
Havdalah
Motzei Shabbos, Jan 25, 8:47p
Shabbos Mevarchim
View Calendar
Full Calendar Here
Happy Jewish Birthday!
Thursday 26 Teves
Danit Harkham
Helen Nightingale
Jake Bloom
Noah Harkham
Friday 27 Teves
Saturday 28 Teves
We wish "Long Life" to:
Thursday 26 Teves
Lynne Katz for mother, Mona Kofsky
Friday 27 Teves
Robert Greenfield for father-in-law, Joseph Kaplan
Halachik Times
Alos Hashachar
4:41a
Earliest Tallis
5:16a
Netz (Sunrise)
6:07a
Latest Shema
9:36a
Zman Tefillah
10:47a
Chatzos (Midday)
1:07p
Mincha Gedola
1:42p
Mincha Ketana
5:12p
Plag HaMincha
6:39p
Shkiah (Sunset)
8:06p
Tzais Hakochavim
8:34p
More >>
South Head Catering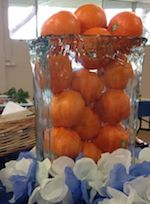 South Head Catering is well and truly on the map! What began as a small initiative to provide a little variety and some new options by the South Head Ladies Guild has turned into a highly successful venture with people absolutely raving about the service and products on offer.
Want to know more? Want to help out and volunteer? Visit our Catering page.
Mikvah Aziza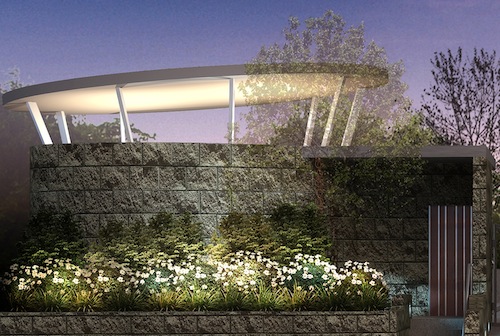 Mikvah Aziza at 662 Old South Head Road, Rose Bay has re-opened.
Please click here for details:
South Head Library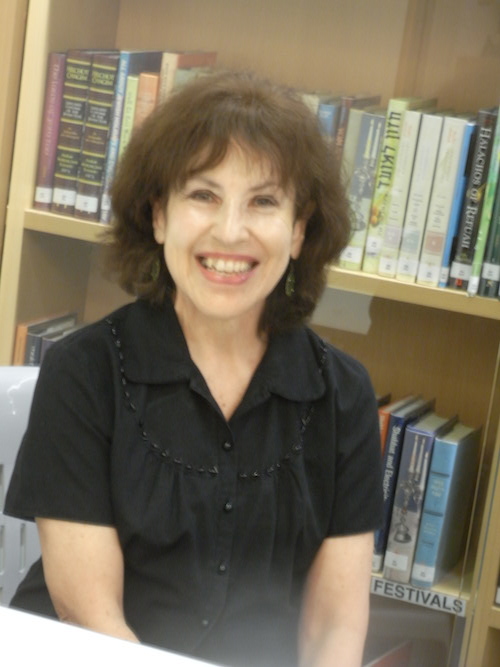 Welcome to the Sandra Bransky Library & Youth Synagogue, located on the first floor and including the Beit Midrash. Drop in any Sunday morning between 9 - 11am.
I look forward to helping you get the most out of our beautiful world of books at South Head.
Sylvia Tuback, South Head Libarian
southheadlibrary@gmail.com
Thu, 23 January 2020 26 Teves 5780
Next Holiday
Jan 25
Shabbos Mevarchim
This week's Parshah
VAERA
666 Old South Head Rd
Rose Bay, NSW 2029
(02) 9371 7300