Changes at South Head
24/03/17 01:52:04
| | |
| --- | --- |
| Author | |
| Date Added | |
| Automatically create summary | |
| Summary | |
There have been several important changes in our synagogue.
First, following Rabbi Dovid Sebban's move to Israel in January, we have asked Rabbi Yehoshua Niasoff to take on the extra responsibilities of being the second rabbi on top of his work as our Chazzan. Rabbi Niasoff is now in charge of the daily minyan (reading the Torah, giving short dvar Torahs and ensuring sufficient attendance), visiting sick members, other pastoral care and developing programs to engage with older members. John Temple is volunteering to assist in sick visiting. We welcome others who would like to work with Yehoshua and John – please contact them.
Second, with recent cost cutting, we have assigned responsibility for overseeing our bochurim, Elimelech Felberman and Shimi Russel, to treasurer Jack Fisher. Jack is assisted by Bev Michaelis, Pam Seidman and Samantha Kavonic. Shortly there will be announcements about programs for Pesach. In early June, after Shavuos, the bochurim will be returning home. We are starting to plan now for how we will conduct youth activities in the future; if you are interested in contributing your time and ideas, please contact Jack or Bev. We are particularly interested in hearing from our younger members with group leadership experience (hadracha).
Third, the Hug-a-Bub child care business closed at the end of last year. We have recently signed a long-term lease with new operators, Darren and Yamit Zelazne, who run the Yeladim Jewish child care facility nearby. They are applying for a new approval, which is expected within the next few months. I will keep you informed of progress.
This Saturday we are again fortunate in having a Shabbos Mevorchim lunch generously sponsored by Kevin Bermeister as part of Project Linda, in honour of his late mother. The guest speaker is well-known author Gabrielle Lord. We will also be celebrating the last of the Sheva Berachos for Dina and Alon Charif, who were married in Melbourne last weekend – mazal tov to the Charif and Kahn families.
Finally, congratulations to my immediate predecessor, Malcolm Kofsky, who has been elected president of the NSW Council of Orthodox Synagogues.
Mon, 22 April 2019
17 Nisan 5779
Today's Sefirah Count Is 2
Today's Calendar
Shacharis

: 8:00a
Latest Shema

: 9:08a
Mincha

: 5:25p
Earliest Shema

: 5:50p
---
Candle Lighting
Havdalah
Motzei Shabbos, Apr 27, 5:57p
Chol Hamoed Pesach
View Calendar
Full Calendar Here
Happy Jewish Birthday!
Monday 17 Nissan
Asher Rosenberg
Chanan Hecht
Tuesday 18 Nissan
Juliette Friedlander
Nissa Niasoff
We wish "Long Life" to:
Monday 17 Nissan
Stanley Kalinko for mother, Miriam Kalinko
Tuesday 18 Nissan
Michael Vollmer for mother, Victoria Vollmer
Halachik Times
Alos Hashachar
5:08a
Earliest Tallis
5:36a
Netz (Sunrise)
6:22a
Latest Shema
9:08a
Zman Tefillah
10:03a
Chatzos (Midday)
11:54a
Mincha Gedola
12:21p
Mincha Ketana
3:07p
Plag HaMincha
4:16p
Shkiah (Sunset)
5:25p
Tzais Hakochavim
5:50p
More >>
South Head Catering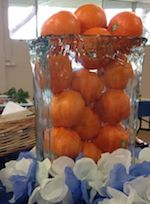 South Head Catering is well and truly on the map! What began as a small initiative to provide a little variety and some new options by the South Head Ladies Guild has turned into a highly successful venture with people absolutely raving about the service and products on offer.
Want to know more? Want to help out and volunteer? Visit our Catering page.
Mikvah Aziza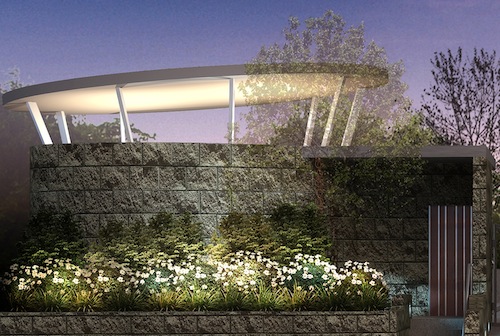 Mikvah Aziza at 662 Old South Head Road, Rose Bay has re-opened.
Please click here for details:
South Head Library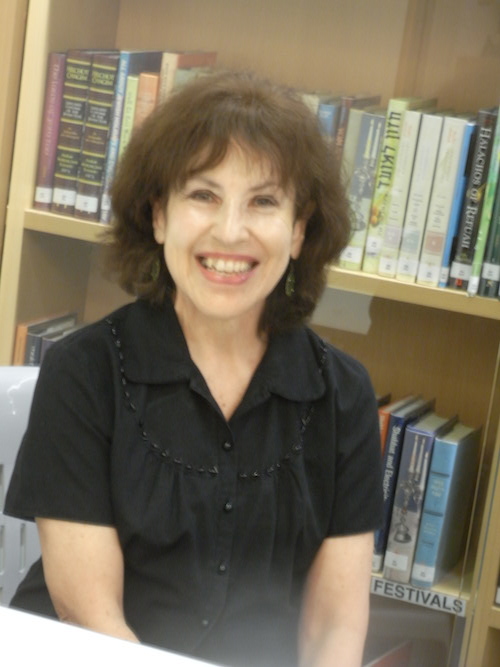 Welcome to the Sandra Bransky Library & Youth Synagogue, located on the first floor and including the Beit Midrash. Drop in any Sunday morning between 9 - 11am.
I look forward to helping you get the most out of our beautiful world of books at South Head.
Sylvia Tuback, South Head Libarian
southheadlibrary@gmail.com
Mon, 22 April 2019 17 Nisan 5779
Today Is
Chol Hamoed Pesach
666 Old South Head Rd
Rose Bay, NSW 2029
(02) 9371 7300