Kripke
31/01/17 09:11:16
| | |
| --- | --- |
| Author | |
| Date Added | |
| Automatically create summary | |
| Summary | |
When I was a student at Oxford University in the mid-1970s, one of the most influential young philosophers was Saul Kripke. He had given a series of lectures at Princeton in 1970, later published as Naming and Necessity, which challenged the way the philosophy of language was done. He said that reference is not achieved through associating a name with a description; rather, names are what he called "rigid designators": they apply in all possible worlds or counterfactual situations. For example, "Nixon" is a rigid designator but "president of the U.S. in 1970" is not. In Kripke's view, reference is fixed through an initial "baptism" (i.e., a naming) after which the name is passed on from link to link in the community. It is possible for someone to use a name without knowing very much about the referent at all. Kripke also examined identity statements that have implications for the mind-body problem: what is the relationship between the mind and the body -- between the mental realm (the realm of thoughts, beliefs, pains, sensations, emotions) and the physical realm (matter, atoms, neurons). Many years later, my older son, Adam, who is now a barrister, studied philosophy at university and wrote his honours thesis on this subject.
Some ten or so years ago, when I was in New York I caught up with my friend Arie Bucheister. Arie and I had been students together at Columbia and then Oxford. His parents were Holocaust survivors. He grew up in Omaha, Nebraska, where his father had the only kosher butcher shop. After working as a lawyer, Arie changed course and worked for Jewish Holocaust organisations; for the past 20 years, he has been a senior executive at the Claims Conference (the Conference on Jewish Material Claims Against Germany). As I told him about my family and Adam's career, he told (or reminded) me that he had grown up with Saul Kripke in Omaha (Arie is 11 years younger than Saul).
Saul is the son of Rabbi Myer Kripke, who served for 30 years (1946-1975) as the rabbi of Beth El Synagogue in Omaha, the only conservative synagogue in Omaha (there was also an Orthodox shul and later a Chabad center). Rabbi Kripke and his wife, Dorothy, who wrote children's books, lived a few blocks away from Warren Buffett and his wife, Susan. One day in the 1960s Susan telephoned Dorothy to talk about one of her books, titled Let's Talk About God. The women became friends, with Susan often driving Dorothy (who had a disability) to physical therapy. The men got to know each other at the Rotary Club. The couples started playing bridge. They usually celebrated Thanksgiving together, with the Buffetts eating turkey and a gourmet cook preparing kosher tuna salad for the Kripkes.
By the mid-1960s Rabbi Kripke and his wife had inherited and saved some money, a total of US$67,000. Warren Buffett's reputation as a shrewd money manager was growing and Dorothy told her husband, "Myer, invest the money with your friend Warren." Rabbi Kripke was reluctant (Buffett then normally accepted investments of US$150,000 or more), but eventually he asked Buffet who agreed without hesitation. By the mid-1990s, the Kripkes' investment had grown to over US$25 million. (The share price of Berkshire Hathaway, Buffett's listed company, has gone up a further 500% in the past 20 years.) A few years later, they donated US$7 million to restore the tower (damaged by fire) at his alma mater, the Jewish Theological Seminary (it is now called the Kripke Tower) and pledged another US$8 million bequest to JTS. Rabbi Kripke died in 2014 when he was 100 years old.
According to the obituary in the New York Times, "The money did not change the Kripkes, however. Indeed, they gave most of it away, much as Mr Buffett has done. They remained in Omaha, as content in their three-bedroom, $900-a-month apartment as Mr Buffett has famously been in the modest house that he bought in the 1950s. Rabbi Kripke remained at his synagogue, never making more than $30,000 a year. He never bought any real estate."
Saul Kripke was awarded the Rolf Schock Prizes in Logic and Philosophy in 2001 (akin to a Nobel Prize for philosophers). He is a Distinguished Professor of Philosophy at the Graduate Center of the City University of New York, where there is a Saul Kripke Center dedicated to preserving and promoting his work.
Thu, 23 January 2020
26 Teves 5780
Today's Calendar
Shacharis

: 6:30a
Latest Shema

: 9:37a
Earliest Shema

: 8:34p
---
This week's Torah portion is

Parshas Vaera
Candle Lighting
Havdalah
Motzei Shabbos, Jan 25, 8:47p
Shabbos Mevarchim
View Calendar
Full Calendar Here
Happy Jewish Birthday!
Thursday 26 Teves
Danit Harkham
Helen Nightingale
Jake Bloom
Noah Harkham
Friday 27 Teves
Saturday 28 Teves
We wish "Long Life" to:
Thursday 26 Teves
Lynne Katz for mother, Mona Kofsky
Friday 27 Teves
Robert Greenfield for father-in-law, Joseph Kaplan
Halachik Times
Alos Hashachar
4:41a
Earliest Tallis
5:16a
Netz (Sunrise)
6:07a
Latest Shema
9:36a
Zman Tefillah
10:47a
Chatzos (Midday)
1:07p
Mincha Gedola
1:42p
Mincha Ketana
5:12p
Plag HaMincha
6:39p
Shkiah (Sunset)
8:06p
Tzais Hakochavim
8:34p
More >>
South Head Catering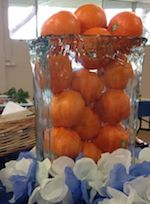 South Head Catering is well and truly on the map! What began as a small initiative to provide a little variety and some new options by the South Head Ladies Guild has turned into a highly successful venture with people absolutely raving about the service and products on offer.
Want to know more? Want to help out and volunteer? Visit our Catering page.
Mikvah Aziza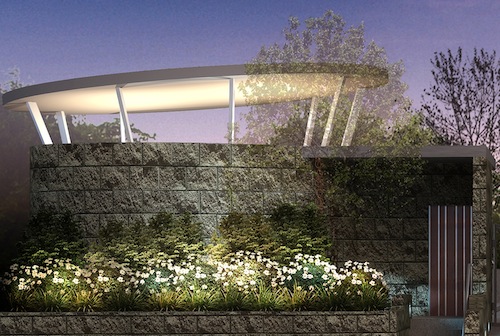 Mikvah Aziza at 662 Old South Head Road, Rose Bay has re-opened.
Please click here for details:
South Head Library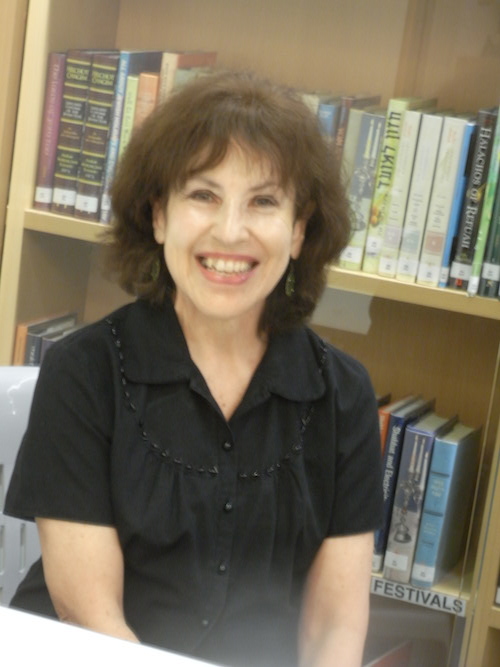 Welcome to the Sandra Bransky Library & Youth Synagogue, located on the first floor and including the Beit Midrash. Drop in any Sunday morning between 9 - 11am.
I look forward to helping you get the most out of our beautiful world of books at South Head.
Sylvia Tuback, South Head Libarian
southheadlibrary@gmail.com
Thu, 23 January 2020 26 Teves 5780
Next Holiday
Jan 25
Shabbos Mevarchim
This week's Parshah
VAERA
666 Old South Head Rd
Rose Bay, NSW 2029
(02) 9371 7300