Rabbi Dovid Sebban
02/12/16 04:30:24
| | |
| --- | --- |
| Author | |
| Date Added | |
| Automatically create summary | |
| Summary | |
Rabbi Dovid Sebban was born in Lyon France in 1967. His parents, Esther and George, are Sephardic Jews from Algeria (Esther was born there, George was born in France but his parents came from Algeria). Together with his older brother (now an eye surgeon in Sydney) and older sister (now an optometrist in Brisbane), the family moved to Israel in 1970, living mainly in Beer-Sheva. Life was tough and in 1974 the family moved to Brisbane. George had lots of different types of work over the years; after coming to Brisbane he worked mainly as an air-conditioning and refrigeration mechanic for Queensland government bodies.
The Sebban family was a traditional and religious one. Brisbane has a small Jewish community and Dovid and his siblings went to public schools. When he was about 15 years old be became active in Betar and decided to start wearing a yarmulke all the time; this public identification as a Jew made it important for him to know more about being Jewish and explaining things to others. After graduating high school he went to Israel for a gap year, spending a few months at a machon camp (for aspiring Jewish leaders) and more time studying at a Sephardic yeshiva. After returning to Brisbane and studying electrical engineering at university, he decided to change course, moving to Sydney to study at the Yeshiva Gedolah and then to Crown Heights in 1990-1991, where he received smicha.
Back in Brisbane in late 1991 he was introduced to Rutti (the families knew each other, but she is 5 years younger) and they married in Sydney on February 9, 1992. They spent their first year of marriage in Melbourne, where Dovid studied at the Yeshiva Kollel. They returned to Sydney in 1993 where Dovid taught at the Yeshiva Boys High School (later Kesser Torah). He taught all subjects in Jewish studies (history, chumash, Talmud) as well as covering other areas as needed (e.g., maths and design technology). During this time Rabbi Sebban did additional studies and received a Masters of Teaching.
The Sebbans are blessed with 10 children: Eli (born in 1993), Yossi (1994), Laya (1995), Mushkie (1997), Menucha (1999), Myriam (2001), Shaina (2003), Dina (2008), Areyeh (2010) and Avroham (2011).
Dovid regularly gave shiurim around Sydney. One of these was a Wednesday night shiur at South Head, mostly for young unmarried men, on aspects of Hasidic philosophy. He was engaged as a part-time assistant rabbi at South Head in late 2004. He brought great warmth and care and knowledge to this work. He says that he enjoyed meeting and getting to know lots of good and sincere people with positive energy in building Judaism and yiddishkeit.
The boys' high school program closed at the end of 2006 and with that his teaching job. Dovid was involved in several new ventures over the past 10 years: Menucha Monuments (tombstones), CBD Chabad and the establishment of a new day care facility in Maroubra.
In mid-December Dovid and Rutti and half of their children will be making Aliyah, going to live in Beit Shemesh, 30 km due west of Jerusalem. They want their children to have a richer Jewish life in a more spiritual and fulfilling environment. Dovid hopes to continue doing spiritual work, engaging with English-speaking residents, and also look for opportunities in the child care industry.
We thank Rabbi Sebban and his family for their great contribution to South Head over the past 12 years and we wish them great success and a good life in Israel.
Thu, 23 January 2020
26 Teves 5780
Today's Calendar
Shacharis

: 6:30a
Latest Shema

: 9:37a
Earliest Shema

: 8:34p
---
This week's Torah portion is

Parshas Vaera
Candle Lighting
Havdalah
Motzei Shabbos, Jan 25, 8:47p
Shabbos Mevarchim
View Calendar
Full Calendar Here
Happy Jewish Birthday!
Thursday 26 Teves
Danit Harkham
Helen Nightingale
Jake Bloom
Noah Harkham
Friday 27 Teves
Saturday 28 Teves
We wish "Long Life" to:
Thursday 26 Teves
Lynne Katz for mother, Mona Kofsky
Friday 27 Teves
Robert Greenfield for father-in-law, Joseph Kaplan
Halachik Times
Alos Hashachar
4:41a
Earliest Tallis
5:16a
Netz (Sunrise)
6:07a
Latest Shema
9:36a
Zman Tefillah
10:47a
Chatzos (Midday)
1:07p
Mincha Gedola
1:42p
Mincha Ketana
5:12p
Plag HaMincha
6:39p
Shkiah (Sunset)
8:06p
Tzais Hakochavim
8:34p
More >>
South Head Catering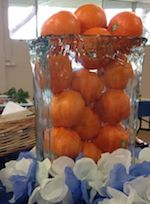 South Head Catering is well and truly on the map! What began as a small initiative to provide a little variety and some new options by the South Head Ladies Guild has turned into a highly successful venture with people absolutely raving about the service and products on offer.
Want to know more? Want to help out and volunteer? Visit our Catering page.
Mikvah Aziza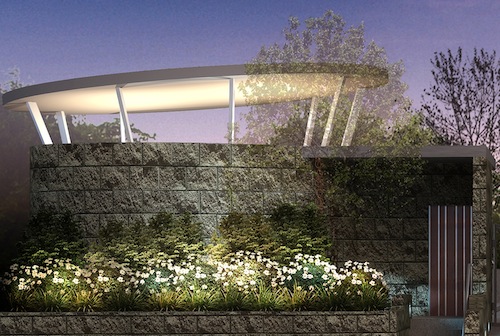 Mikvah Aziza at 662 Old South Head Road, Rose Bay has re-opened.
Please click here for details:
South Head Library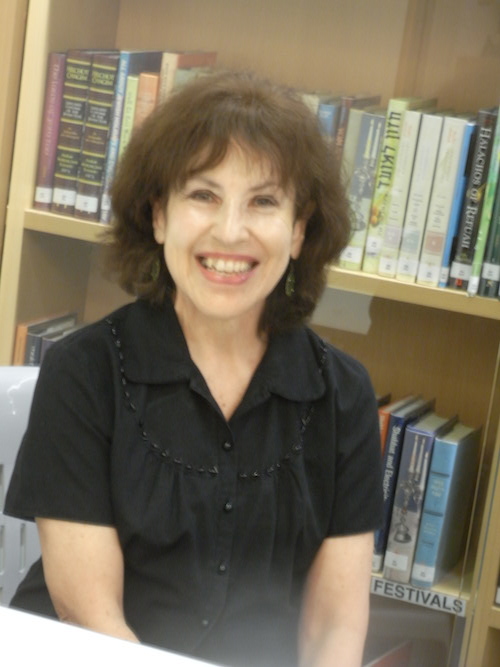 Welcome to the Sandra Bransky Library & Youth Synagogue, located on the first floor and including the Beit Midrash. Drop in any Sunday morning between 9 - 11am.
I look forward to helping you get the most out of our beautiful world of books at South Head.
Sylvia Tuback, South Head Libarian
southheadlibrary@gmail.com
Thu, 23 January 2020 26 Teves 5780
Next Holiday
Jan 25
Shabbos Mevarchim
This week's Parshah
VAERA
666 Old South Head Rd
Rose Bay, NSW 2029
(02) 9371 7300