Shabbat Project - President's Message 28/10
28/10/16 01:40:14
| | |
| --- | --- |
| Author | |
| Date Added | |
| Automatically create summary | |
| Summary | |
Warren Goldstein was appointed as chief rabbi of South Africa in 2003 when he was just 32 years old. He was born in Pretoria, the son of a High Court judge; he is fourth-generation South African. Rabbi Goldstein trained as both a lawyer and rabbi (and is a qualified dayan) and is a scholar of both Judaism and the law. According to Wikipedia:
While practising as a rabbi he completed his Ph.D. at the University of the Witwatersrand Law School. His Ph.D. thesis compared western and Jewish law and was published as a book entitled Defending the Human Spirit: Jewish Law's Vision for a Moral Society. Rabbi Goldstein's thesis is that Talmudic law was ahead of its time in terms of political rights, women's rights, criminal law and poverty alleviation. "I see Western laws as coming round full circle to positions always held by Talmudic law."
In 2012 Rabbi Goldstein met Dan Ariely, an Israeli-American professor of psychology and behavioural economics at Duke University, who was in South Africa for consulting work. Ariely has written several books (including Predictably Irrational: The Hidden Forces That Shape Our Decisions and The Honest Truth About Dishonesty: How We Lie to Everyone – Especially Ourselves) writes regularly in the New York Times and the Wall Street Journal. In recent research he discusses ways to encourage truthfulness: avoid conflicts of interest, say no to "fuzzy" rules that are open to interpretation and remind yourself of your values. In one prior experiment, Ariely had participants write down as many of the Ten Commandments as they could remember before being given the opportunity to cheat, which resulted in significantly higher levels of honesty in this group compared to the control. Ariely, who is not religiously observant, asked Rabbi Goldstein a question: if a Jew were to keep one mitzvah and one mitzvah only, which would be the most impactful? Rabbi Goldstein told him that it was keeping Shabbos, that if you did that the inspiration would trickle into other areas of your life. Ariely was not convinced, so he asked the same question of then Chief Rabbi Jonathan Sacks – who, independently, gave the same answer.
Ariely wanted to test this hypothesis so he approached Rabbi Goldstein, with a proposal. What would happen, he wondered, if they got all the Jews in the country (which has pretty traditional Jewish community) to keep one Shabbos together. This conversation with Ariely is what inspired Rabbi Goldstein to roll out the "one Shabbat" concept. Rabbi Goldstein took charge and developed a "manifesto" for the Project:
Together we will keep this Shabbat from sundown to stars out. 

We will keep it in its entirety, in all of its detail and splendour as it has been kept throughout the ages.

Its rhythm will unite us with Jews around the world and throughout the ages.

On this day we will create a warm and loving space, holding our families together.

On this day we will lay down the burdens, distractions, demands and pressures of daily life.

On this day we will renew ourselves, emerging spiritually, emotionally and physically invigorated.

On this day we will own our precious heritage, wearing it as a badge of pride and honour.

Together we embark on this great adventure to rediscover our G-d- given gift of Shabbat.
The 2013 inaugural Shabbat Project (October 11-12, 2013) was wildly successful in South Africa: some 30,000 out of the country's 75,000 Jews participated, whereas around 10,000 would normally observe Shabbos.
In 2014 Rabbi Goldstein took the Shabbat Project global. There were special events (challah baking, Shabbos meals, havdalah concerts, and designated walks) in 645 cities in 65 countries. In 2015 participation doubled to 918 cities in 84 countries. Aside from the many public events, many persons drew the greatest inspiration from simply keeping Shabbos in their own homes with family and friends.
This year the Shabbat Project will take place on November 11-12, 2016. South Head will be a strong participant with many activities, see http://www.southhead.org/shabbatproject. You will need to book places for the women's challah bake on Wednesday, November 9th , and the Shabbos lunch (New York deli style) on November 12th . Thanks to Judy Kaye and the other leaders at our shul.
The success of the Shabbat Project is so great that Rabbi Goldstein is now ranked 21 st in the Jerusalem Post's list of the 50 most influential Jews. For 2016 he wants to go further and deeper:
The Shabbat Project has unified Jews from across every conceivable divide – language, culture, background, geography and level of observance. It transcends the barriers that seem to separate us and demonstrates what the world can be when all of those divisions disappear. Ultimately, the Shabbat Project has shown that we can reclaim our spiritual heritage and become better people, through experiencing the depth and beauty of Shabbat together. It has rejuvenated family and community life, restored Jewish pride and identity, and strengthened Jewish unity across the globe. The Shabbat Project has shown that together we can achieve great things... It has shown that we can come together, not only when we are forced to, through the hatred of others, but through the pride and joy of our incredible Jewish heritage.
For too long now, true Jewish unity has evaded us, and I think to some extent, the Jewish world has been at somewhat of a loss for what to do. We have seen Jewish unity become something of a pipe dream, an unattainable utopia. But the Shabbat Project has reminded us that it needn't be.
The Shabbat Project has also shown people the beauty of a Shabbat experience. A unique tranquillity and intimacy permeates our homes on Shabbat. No one has to answer the phone or rush off, no one is distracted by the screens of information and entertainment that saturate our world. We are left with a remarkable, uninterrupted haven of love and connection, which allows us to appreciate and focus on what we have in our lives.
Sometimes we give up on making the world into a better place. The Shabbat Project shows that Jews can come together all around the world, in the spirit of unity and inspiration, and change the world for good. If we work together, anything is possible!
Come, join us, be inspired – mitzvah goreres mitzvah or one good deed leads to others – may Shabbos lead you to a better life.
Thu, 23 January 2020
26 Teves 5780
Today's Calendar
Shacharis

: 6:30a
Latest Shema

: 9:37a
Earliest Shema

: 8:34p
---
This week's Torah portion is

Parshas Vaera
Candle Lighting
Havdalah
Motzei Shabbos, Jan 25, 8:47p
Shabbos Mevarchim
View Calendar
Full Calendar Here
Happy Jewish Birthday!
Thursday 26 Teves
Danit Harkham
Helen Nightingale
Jake Bloom
Noah Harkham
Friday 27 Teves
Saturday 28 Teves
We wish "Long Life" to:
Thursday 26 Teves
Lynne Katz for mother, Mona Kofsky
Friday 27 Teves
Robert Greenfield for father-in-law, Joseph Kaplan
Halachik Times
Alos Hashachar
4:41a
Earliest Tallis
5:16a
Netz (Sunrise)
6:07a
Latest Shema
9:36a
Zman Tefillah
10:47a
Chatzos (Midday)
1:07p
Mincha Gedola
1:42p
Mincha Ketana
5:12p
Plag HaMincha
6:39p
Shkiah (Sunset)
8:06p
Tzais Hakochavim
8:34p
More >>
South Head Catering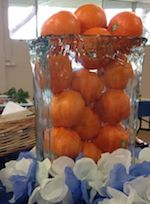 South Head Catering is well and truly on the map! What began as a small initiative to provide a little variety and some new options by the South Head Ladies Guild has turned into a highly successful venture with people absolutely raving about the service and products on offer.
Want to know more? Want to help out and volunteer? Visit our Catering page.
Mikvah Aziza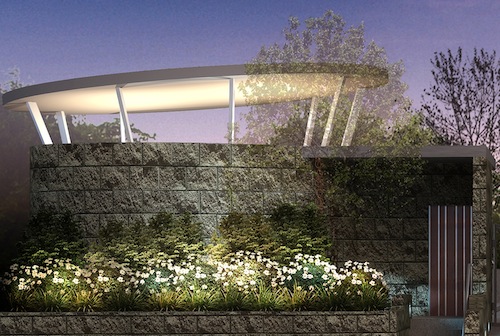 Mikvah Aziza at 662 Old South Head Road, Rose Bay has re-opened.
Please click here for details:
South Head Library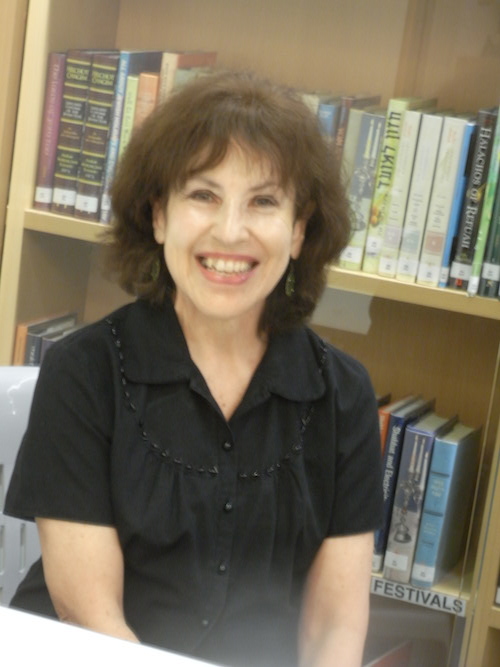 Welcome to the Sandra Bransky Library & Youth Synagogue, located on the first floor and including the Beit Midrash. Drop in any Sunday morning between 9 - 11am.
I look forward to helping you get the most out of our beautiful world of books at South Head.
Sylvia Tuback, South Head Libarian
southheadlibrary@gmail.com
Thu, 23 January 2020 26 Teves 5780
Next Holiday
Jan 25
Shabbos Mevarchim
This week's Parshah
VAERA
666 Old South Head Rd
Rose Bay, NSW 2029
(02) 9371 7300