Condolences, Kiwi's, New Security System - President's Message 12/08
11/08/16 20:07:39
| | |
| --- | --- |
| Author | |
| Date Added | |
| Automatically create summary | |
| Summary | |
Condolences to Rabbi Milecki
Rabbi Milecki's father, Alexander Milecki (Eliyahu ben Yerachmiel Chaim), passed away in Melbourne on Tuesday night. We offer our deepest condolences to Rabbi Milecki, his mother Lily, his sister Shani Aron and to all their families. Rabbi Milecki was at his father's bedside and has remained in Melbourne for the funeral and the shiva.
Kiwis
I love New Zealand and New Zealanders. I have visited about a dozen times, sometimes for business, mostly for pleasure. It is a big country with lots of natural beauty and friendly people – and, of course, even more sheep. The All Blacks are consistently the best rugby team in the world; they do a great haka. I have been to shul in both Auckland and Wellington.
There have been Jews in New Zealand from the early 1830s; some have been successful and prominent. Sir Julius Vogel, a practising Jew, was the eight Premier of New Zealand in the 1870s; there have been two other Jewish prime ministers, including the current one, John Key, whose mother was an Austrian Jew. In the 2013 census there were 7,000 Jews out of a population of 4.5 million.
South Head Synagogue has a special connection with New Zealand, especially Wellington. Rabbi Milecki's predecessor was Rabbi Tobias Silberman, who served here 1971-1984. Rabbi Silberman was born in Poland, moved with his family to Antwerp where he was educated, and then moved again to Glasgow at the outbreak of World War II. He obtained his smicha in Glasgow, served as a congregational rabbi in Scotland for 10 years before moving to Wellington where he was rabbi for 6 years. After a brief period back in the U.K., he was recruited to come to South Head. During his long tenure the new synagogue building was constructed (it was originally only the Braham Hall) and daily services were established. Rabbi Silberman retired to the Gold Coast, where he was visited regularly by many of his South Head congregants. (You can read more in Mark Braham's The History of South Head Synagogue – there are spare copies in the office.)
About 25 years ago I was coming to shul regularly on Saturday mornings and I would look up to my right and wave hello to Lotte Weiss who sat in the first row of the ladies gallery. Lotte is a Czech Holocaust survivor who built a new life for herself and her family first in Wellington and then in Sydney. She was a regular and powerful guide at the Sydney Jewish Museum; in 2003 she wrote her autobiography, My Two Lives. In shul I met Lotte's two sons, Johnny and Gary, and her nephew, Peter Wise, plus their friend, Robert Kohn. Later on, I met more congregants from Wellington: Murray Spiro, Adrian Shine and Russell Benda.
On Saturday morning, August 20th, we are having a special New Zealand Shabbos. The purpose is to recognise the important contribution of New Zealand to our kehillah and to have a good time. A special Kiddush will showcase special Kiwi food and drinks. I thank our principal organisers, Adrian Shine, Robin & Murray Spiro and Meredith Benda – plus our honorary Golden Kiwi Bernice Charif –and our main sponsor, Johnny Weiss on behalf of the Trans-Tasman Business Circle. Please come and participate – encourage your Jewish Kiwi friends to come too.
New Security System
On Friday, August 5th, the new security system at the synagogue became operational. Over the past several years, we have consulted with the Jewish Communal Security Group (CSG) about how we can best protect our premises and the persons using our facilities. The guiding principle is that we should treat the synagogue the same way we treat our home: keep the doors locked and give access only to persons we know. From now on the synagogue will be kept locked at all times except when we have CSG or other guards present at the entry area.
Our new system is a dual lock one. There is one lock on the heavy gate near the street sidewalk and a second one at the glass front doors at the synagogue entrance. To get in, you need to use a swipe card (which we give out to persons regularly at the shul); after you come in through the gate, the gate must be closed before you go through the same procedure with swipe cards at the front door. To get out, you press the exit button at your right next to the front door, make sure the door shuts, then press the exit button on your left halfway to the external gate and then open the gate; the exit buttons have surrounding circles of green light to make them easier to find. If you do not have a swipe card, then you press the buzzer (there are two, one for the office and the other for after-hours) and wait for someone inside to buzz you in; you have to do this twice, first at the entry gate and then again at the front door.
For Friday night and Saturday morning and for most Jewish holidays, we will have CSG guards present and the locking system will be switched off. You will be able to enter and exit the building in the same way as before. On occasions when there are no guards, the shul will arrange to have someone present to let in persons who wish to enter.
On Shabbos and Jewish holidays the electronic features of the security system are disabled and entry is possible only with access codes; persons who require access codes should contact the shul office.
During normal business hours there will be someone in the synagogue office to let in visitors who do not have swipe cards or access codes. For functions or classes outside of these hours, the responsible person in charge will liaise with the shul office to make sure that there is someone present to admit visitors, either via the intercom system or in person at the entrance area.
There will be explanatory signs at the entry gate to make the system easier to use.
On Sunday, August 7th, our first full day of the new system without the CSG guards, there was a problem that nothing worked. I apologise for this. On Monday morning the security contractor (a firm called ET Security) attended and found that there was a failure with a part in the gate locking mechanism (the magnetic plate housing the sensor). The part was replaced and the system now works as it is meant to. In addition, we have revised the protocol with our external security service (Challenger Security) to make sure that they check every evening that the system is working normally.
While I hope that we will not experience any further problems, I ask that you be patient and understanding as we implement the changes to improve our safety at all times.
Thu, 23 January 2020
26 Teves 5780
Today's Calendar
Shacharis

: 6:30a
Latest Shema

: 9:37a
Earliest Shema

: 8:34p
---
This week's Torah portion is

Parshas Vaera
Candle Lighting
Havdalah
Motzei Shabbos, Jan 25, 8:47p
Shabbos Mevarchim
View Calendar
Full Calendar Here
Happy Jewish Birthday!
Thursday 26 Teves
Danit Harkham
Helen Nightingale
Jake Bloom
Noah Harkham
Friday 27 Teves
Saturday 28 Teves
We wish "Long Life" to:
Thursday 26 Teves
Lynne Katz for mother, Mona Kofsky
Friday 27 Teves
Robert Greenfield for father-in-law, Joseph Kaplan
Halachik Times
Alos Hashachar
4:41a
Earliest Tallis
5:16a
Netz (Sunrise)
6:07a
Latest Shema
9:36a
Zman Tefillah
10:47a
Chatzos (Midday)
1:07p
Mincha Gedola
1:42p
Mincha Ketana
5:12p
Plag HaMincha
6:39p
Shkiah (Sunset)
8:06p
Tzais Hakochavim
8:34p
More >>
South Head Catering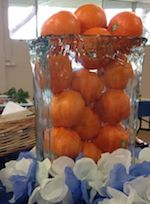 South Head Catering is well and truly on the map! What began as a small initiative to provide a little variety and some new options by the South Head Ladies Guild has turned into a highly successful venture with people absolutely raving about the service and products on offer.
Want to know more? Want to help out and volunteer? Visit our Catering page.
Mikvah Aziza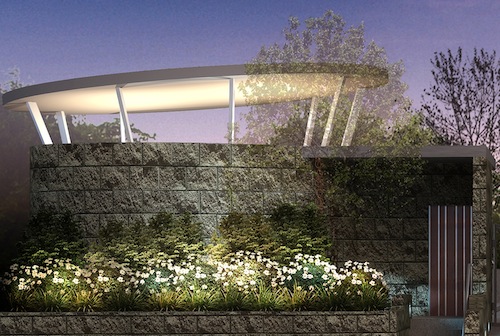 Mikvah Aziza at 662 Old South Head Road, Rose Bay has re-opened.
Please click here for details:
South Head Library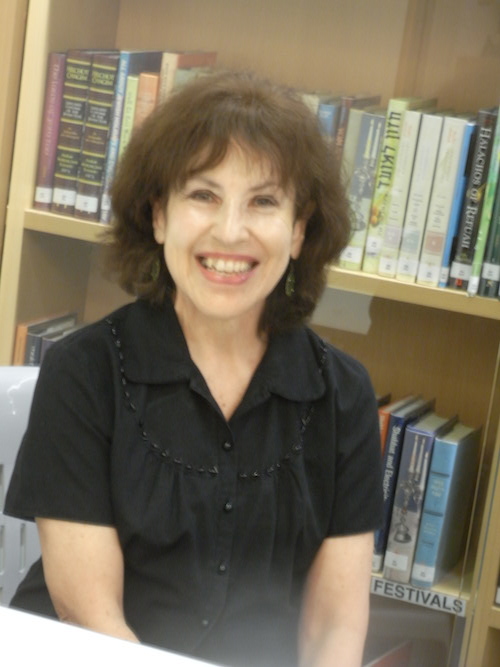 Welcome to the Sandra Bransky Library & Youth Synagogue, located on the first floor and including the Beit Midrash. Drop in any Sunday morning between 9 - 11am.
I look forward to helping you get the most out of our beautiful world of books at South Head.
Sylvia Tuback, South Head Libarian
southheadlibrary@gmail.com
Thu, 23 January 2020 26 Teves 5780
Next Holiday
Jan 25
Shabbos Mevarchim
This week's Parshah
VAERA
666 Old South Head Rd
Rose Bay, NSW 2029
(02) 9371 7300