Staff Changes - President's Message 31/06
01/07/16 07:46:46
| | |
| --- | --- |
| Author | |
| Date Added | |
| Automatically create summary | |
| Summary | |
In my first message to you I explained that our financial position had deteriorated and that we needed to act quickly to reduce our costs. That has been a top priority for me, our Treasurer Jack Fisher, the Rabbi and the rest of the Board. Our other key priority is to stabilise and then grow our membership base. I wish to tell you about the staffing changes at South Head that will assist us in achieving our objectives.
We have engaged David Levenson as our new Finance Manager. David is a CPA qualified accountant with 20 years of experience working mainly in the superannuation and finance industry. He joined us last week. David is responsible for all administrative activities including finance, accounting, IT, compliance, security and maintenance of the synagogue building and assets. He reports to our Treasurer. David and his family live in our area and will attend our services regularly. If you see David around please be sure to introduce yourself and make yourself known to him.
Brian Rosmarin has been our Chief Operation Officer for the past 10 years. During this time, he has served with the greatest honesty and integrity and provided valuable and loyal service to the synagogue and its members. With his engaging and personable manner, he has endeared himself to the Rabbi, successive Boards of Management, our staff and congregants. However, to reduce costs and improve efficiency, we decided to combine the roles of general management and accounting, so making the position of Chief Operating Office redundant. Brian will continue to assist David during the handover period and will remain closely involved in synagogue administration in the lead-up to, and through, the High Holiday period. We express our deep appreciation to Brian for his many years of devoted service to our shule and community and wish him well for the future.
Alex Ben's position of Accountant has, for the reason stated above, also become redundant. Alex has worked at South Head since early 2015 and has carried out his duties diligently and with great integrity. Alex will also continue to assist David during the handover period and will continue working with us until the end of November. We thank Alex for his service to our community and wish him much success in the future.
Karen Fried, who has been with us for over 10 years, now assumes the position of Office Manager. Karen's new job entails additional responsibilities including secretarial support for Rabbi Milecki, bookkeeping activities, event management support and weekday library operations. Karen reports to the Finance Manager. We thank Karen for her years of service and wish her success in her new expanded role.
Sylvia Tubak has done a wonderful job in cataloguing and managing our library, establishing it as Sydney's premier synagogue library. Sylvia will continue her work as our part-time librarian, but will now only be available on Sunday mornings from 9-11am. Sylvia will train and transfer responsibility for weekday library operations to Karen. We thank Sylvia for the great work she has done and look forward to many more years of service.
Helen Meyer left South Head nearly a year ago after working for almost 15 years as secretary and personal assistant to Rabbi Milecki. As is well known, Helen was a great enthusiast and enormous support for the Rabbi's JLI program. She also provided invaluable support for the Rabbi's online and print publications, South Head Speakers' Forum, our famous Shavuot panel-discussions, Simchas Yom Tov Fund, and much, much more. We are extremely grateful for her many years of service to our community.
We do not intend to replace Helen. As mentioned, the secretarial work has mostly been reassigned to Karen. The other parts of her job will be subsumed within the role of a newly created position called Pastoral and Communal Engagement Manager. This new position is intended to boost communal engagement through direct contact, a much expanded JLI and adult education program, communal dinners, special projects (like the Shabbat Project) and a far broader range of cultural, social and marketing activities which will include wide use of social media. This role is critical to our future but, as with any new position, we need to see how things work out in practice. The new position will report to Rabbi Milecki.
We have engaged Shmuly Kleiner as our new Pastoral and Communal Engagement Manager. Shmuly grew up in our shule, qualified as a rabbi and has a young family. For the past 5 years he has worked in the property and medical products industries. His desire and passion to work in Jewish communal activities fits well with both our current requirements and our future vision. He is a live wire, full of energy and creativity, with good knowledge of our kehillah and lots of positive ideas about how to build existing and introduce new programs, strengthen our congregation and build engagement.
I understand that this may be seen by some as a controversial appointment because Shmuly is married to Rabbi Milecki's daughter, Soudie. Some may see this as a case of nepotism. A variant of this is the view that Rabbi Milecki calls the shots and the Board is little more than a rubber stamp. Perhaps others will say that we already have too much Lubavitch presence at South Head. I respond to those concerns with the following points:
Fixed term position: Shmuly has been appointed for a fixed-term contract of 6 months. There is no obligation by either party beyond the end of December 2016. Of course, we hope and expect that things will go well and that we will enter into further contracts, but, as with any newly created position and any newly hired employee, there are risks that we have done our best to mitigate.
Proper process: For this job – and, indeed, for all the staff changes and our proposed structure – we have consulted with an independent, external human resources consultant, Nick Hedges of Resolve HR. Nick and Rabbi Milecki together developed a new position description. As talks progressed, it became increasingly clear that the person selected must be or become a member of our kehillah, live close to the shule and be fully committed to and passionate about the Orthodox ethos of our congregation. A number of candidates were seriously considered and approached. Unfortunately, they were either unavailable or lived too far away. Shmuly Kleiner approached the Rabbi, who although believing him to be a good prospect, was understandably nervous and recused himself. Nick Hedges and I interviewed him formally and formed a favourable impression of him and his suitability for the position; his reference check was similarly positive. The full board considered the proposed appointment and approved it. A formal letter of employment was drafted and executed. While Shmuly will report to Rabbi Milecki, he will submit written reports to the monthly board meetings.
Accountability: The board and I want Rabbi Milecki to perform at a very high level and to accomplish a great deal. The overriding aim is to rebuild the membership by increasing engagement with our community on a far broader and deeper level than in the past. As with any senior executive, you need to give him the tools to get the job done; otherwise it is hard to hold him accountable for results. He needs the kind of assistance that should come from the new position. He believes that Shmuly Kleiner is capable of providing that assistance and is happy for his progress to be independently monitored and reviewed.
I simply ask that you give Shmuly Kleiner a chance and expect to see a burst of new activity at South Head.
All change is hard. We have reduced the number of administrative positions and reassigned responsibilities in a big effort to reduce our costs while also improving our capacity for building engagement with our kehillah. We are making good progress.
Thu, 21 November 2019
23 Cheshvan 5780
Today's Calendar
Shacharis

: 6:30a
Latest Shema

: 9:11a
Earliest Shema

: 8:09p
---
This week's Torah portion is

Parshas Chayei Sara
Candle Lighting
Havdalah
Motzei Shabbos, Nov 23, 8:25p
Shabbos Mevarchim
View Calendar
Full Calendar Here
Happy Jewish Birthday!
Friday 24 Cheshvan
Saturday 25 Cheshvan
We wish "Long Life" to:
Thursday 23 Cheshvan
Leonard Greis for father, Percy Greis
Halachik Times
Alos Hashachar
4:15a
Earliest Tallis
4:49a
Netz (Sunrise)
5:41a
Latest Shema
9:10a
Zman Tefillah
10:21a
Chatzos (Midday)
12:41p
Mincha Gedola
1:16p
Mincha Ketana
4:46p
Plag HaMincha
6:14p
Shkiah (Sunset)
7:41p
Tzais Hakochavim
8:09p
More >>
South Head Catering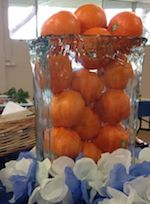 South Head Catering is well and truly on the map! What began as a small initiative to provide a little variety and some new options by the South Head Ladies Guild has turned into a highly successful venture with people absolutely raving about the service and products on offer.
Want to know more? Want to help out and volunteer? Visit our Catering page.
Mikvah Aziza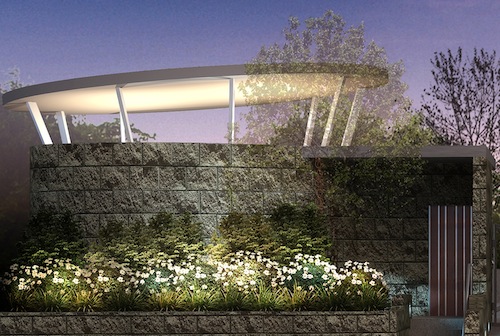 Mikvah Aziza at 662 Old South Head Road, Rose Bay has re-opened.
Please click here for details:
South Head Library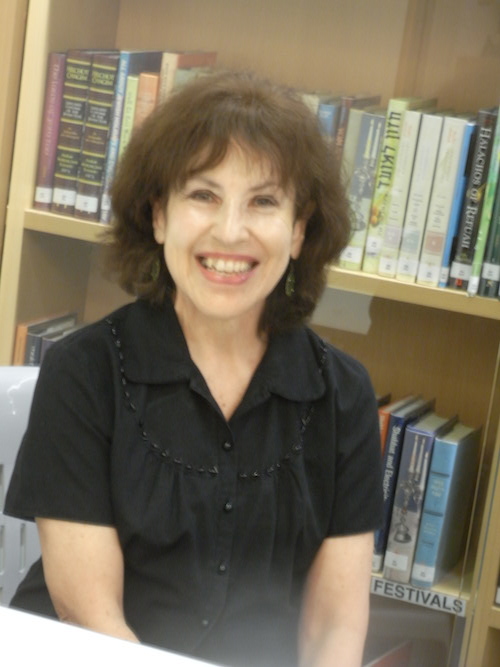 Welcome to the Sandra Bransky Library & Youth Synagogue, located on the first floor and including the Beit Midrash. Drop in any Sunday morning between 9 - 11am.
I look forward to helping you get the most out of our beautiful world of books at South Head.
Sylvia Tuback, South Head Libarian
southheadlibrary@gmail.com
Thu, 21 November 2019 23 Cheshvan 5780
Next Holiday
Nov 23
Shabbos Mevarchim
This week's Parshah
CHAYEI SARA
666 Old South Head Rd
Rose Bay, NSW 2029
(02) 9371 7300