We Are Family! - President's Message 25/06
24/06/16 06:39:01
| | |
| --- | --- |
| Author | |
| Date Added | |
| Automatically create summary | |
| Summary | |
We Are Family
I spoke in shule then wrote to you last week about myself, the challenges and opportunities facing our kehillah, and my view of our rabbi. I plan to write to you, my fellow congregants, regularly (for now, I will try to make it weekly). In my view, it is important that we become more like one big family, a mishpochah writ large. Fortunately, Rabbi Milecki shares this vision – to be honest, it is through knowing him and working with him over time and especially over the past few months that my ideas have crystallised. Here I spell out some of the dimensions of us becoming or transforming ourselves into a big family.
Getting to know one another
It is hard to feel like a family if you do not know the other persons in the supposed family. We plan to introduce several measures to promote familiarity and friendship.
Friday night dinners: Starting next month we will have the first of our Friday night Shabbos dinners in the shul for small groups of invited congregants and their families with the participation of Rabbi and Rebbetzin Milecki, board members and me This will be followed over the next two months with dinners for Bar and Bat Mitzvah families. In the future we hope to broaden this to include other members of clergy and staff, as appropriate. We hope that these dinners will become regular events so that, within a reasonable time, all members of our community will be invited. The Rebbetzin has taken on the full responsibility for arranging the first few of these events - we are very grateful to her. As you would appreciate, this is a big task and, moving forward, she will need the help from volunteers to assist in the cooking, setting up and serving. If you can help, please contact either her or our new Pastoral and Communal Engagement Manager (whose appointment will be announced next week).
Celebrating Our Diversity: Our congregation has many groups and sub-groups. For the most part, these different groups make our community more lively and interesting. I would like to make the whole of our kehillah more aware of some of these groups. In two months, on 20 August 2016, we will hold the first of our special group Shabbosim, this time paying tribute to the large number of New Zealanders who are members at South Head. Most of them are from Wellington (where our previous rabbi, Tobias Silberman, served prior to coming to South Head) and they are already planning a special rendition of Adon Olam to the tune of God Defend New Zealand and a special kiddush with NZ goodies. Any Kiwis who may be interested in participating should contact the organisers, Adrian Shine (0411 378 763) and Murray Spiro (0403 053063). Those who would like to arrange a special Shabbos for another group should speak to me (0408 221 494).
These are two small steps, but they take us forward. Over time, with your help and suggestions, we will do more.
Doing things together
A greater sense of family comes about through shared experiences. Here are some of the ways that that we can do things together.
Sharing significant events: The Shabbos before last John and Rose Temple contributed the cholent at the Kiddush, in honour of the yahrtzeit of John's late mother, Rae. We invite the kehillah to remember yahrtzeits, birthdays, wedding anniversaries, births of grandchildren and other important times through contributing to the cost of our kiddushim on Saturday mornings. We appreciate the support and we are happy to recognise the donors and thank them. We are also happy to arrange call-ups for Torah readings on such occasions. Of course, we are enormously thankful to Bernice Charif and the many others who assist her in preparing the Kiddushim at the shule.
Sick visiting: We have always sought to ensure that members who fall ill are visited by someone from the shule. We will move to a system whereby the responsibility for visiting the sick is borne by a broader group of congregants. I hope that such arrangements will be extended for funerals, shiva calls and attending minyanim. Once we have put in place firm arrangements, I will invite interested congregants to participate. And please, if you know someone who is ill, please call our new Pastoral and Communal Engagement Manager so that he can arrange a visit.

Group activities:

We are fortunate in having a first-rate Jewish adult education program in the Jewish Learning Institute (JLI) as taught by Rabbi Milecki, one of the program's elite educators. The JLI program will resume after the High Holidays. In addition, we are planning to introduce a program of one-on-one and small group chavrusa learning at South Head – a weekly Kollel evening where small groups of teachers and students will be paired. We also intend to revive the South Head Speakers' Forum where interesting speakers visiting Sydney will be invited to address our community during the week. This is on top of the already excellent range of speakers who are sometimes invited by Rabbi Milecki to speak from the pulpit on Friday nights

Youth Activities: For many years South Head has been at the leading edge of synagogue-based programs for children and teenagers. We are about to undergo a change of personnel, but we are committed to maintaining the premier position of our shule in the youth area. Our aim is to have a strong youth program translate into many opportunities for new families to join our kehillah.
Be part of our mishpochah. Help us build on these beginnings to grow our sense of community and attachment.
Thu, 21 November 2019
23 Cheshvan 5780
Today's Calendar
Shacharis

: 6:30a
Latest Shema

: 9:11a
Earliest Shema

: 8:09p
---
This week's Torah portion is

Parshas Chayei Sara
Candle Lighting
Havdalah
Motzei Shabbos, Nov 23, 8:25p
Shabbos Mevarchim
View Calendar
Full Calendar Here
Happy Jewish Birthday!
Friday 24 Cheshvan
Saturday 25 Cheshvan
We wish "Long Life" to:
Thursday 23 Cheshvan
Leonard Greis for father, Percy Greis
Halachik Times
Alos Hashachar
4:15a
Earliest Tallis
4:49a
Netz (Sunrise)
5:41a
Latest Shema
9:10a
Zman Tefillah
10:21a
Chatzos (Midday)
12:41p
Mincha Gedola
1:16p
Mincha Ketana
4:46p
Plag HaMincha
6:14p
Shkiah (Sunset)
7:41p
Tzais Hakochavim
8:09p
More >>
South Head Catering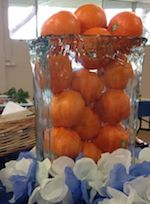 South Head Catering is well and truly on the map! What began as a small initiative to provide a little variety and some new options by the South Head Ladies Guild has turned into a highly successful venture with people absolutely raving about the service and products on offer.
Want to know more? Want to help out and volunteer? Visit our Catering page.
Mikvah Aziza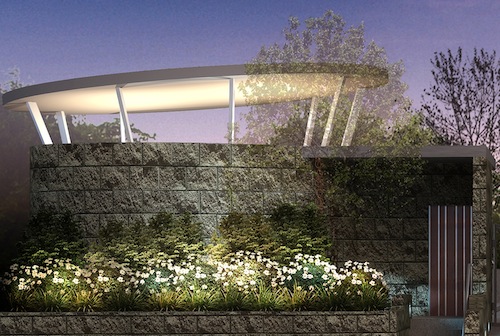 Mikvah Aziza at 662 Old South Head Road, Rose Bay has re-opened.
Please click here for details:
South Head Library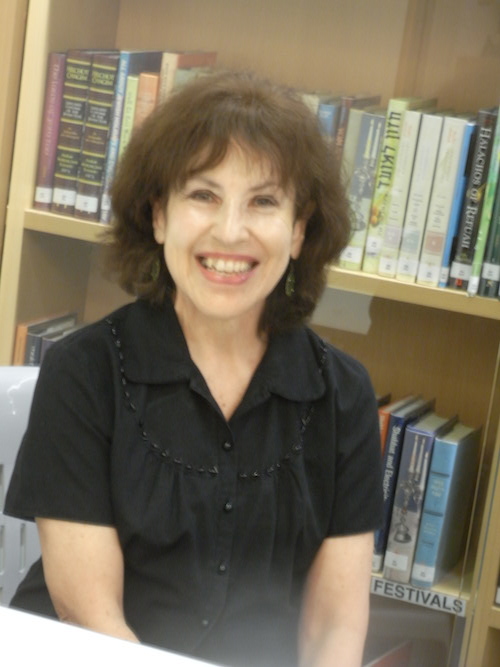 Welcome to the Sandra Bransky Library & Youth Synagogue, located on the first floor and including the Beit Midrash. Drop in any Sunday morning between 9 - 11am.
I look forward to helping you get the most out of our beautiful world of books at South Head.
Sylvia Tuback, South Head Libarian
southheadlibrary@gmail.com
Thu, 21 November 2019 23 Cheshvan 5780
Next Holiday
Nov 23
Shabbos Mevarchim
This week's Parshah
CHAYEI SARA
666 Old South Head Rd
Rose Bay, NSW 2029
(02) 9371 7300