A Presidential Address - 17/06
24/06/16 06:37:34
| | |
| --- | --- |
| Author | |
| Date Added | |
| Automatically create summary | |
| Summary | |
I have just been elected president, to be confronted with an article in the Australian Jewish News. I want to talk to you about myself, how I see the issues and challenges facing the shul and Rabbi Milecki's position.
Myself
I was born and brought up in New York. I am about tocelebrate 40 years of marriage; my wife, Yvonne, comes from a family of Holocaust survivors in Adelaide, who were Hungarian-speaking, and very religious.
I have been a member at South Head for nearly 35 years, on the board for 23 years, thus making me the longest serving person; I served as treasurer for a few years.
I worked as a management consultant with McKinsey, owned and ran a plywood and building products manufacturing company, worked with large companies developed expertise in forestry and forest products, building and construction materials and asbestos litigation; since 2000 I have been major investor and chairman of a private hospital company, now sold, and so I am semi-retired.
Also, I am the head of the Australian Friends of the Israel Philharmonic Orchestra, trying to help arrange tour by the IPO to Australia three years from now.
The shul
We have a pressing need to deal with our financial issues and, separately, to build our activities
Financial When major building renovation project began 7 years ago, we had over $0.5m cash in bank plus an investment unit worth nearly $0.7m (so we had about $1.2m in available funds) and were profitable; now we have used up all our cash, sold the unit and owe our bank $1.3m – a reversal in our position of about $2.5m. Where did the money go? While about half went to fund shortfall in our building project, the other half, about $1.25m, reflects losses over that period.WHY? Basically, our costs have been rising slightly while our membership base has been eroding, so revenue has been flat or declining. I note that ourfee levels have been pushed up and are now very high. The position of continuing losses is unsustainable; we have costs of about $2m/year we need to reduce costs by at least 10% to get into the black – I will act quickly to bring us back to breakeven.
Membership In common with synagogues around Australia and around the world, we are challenged by the fact that younger people do not seek membership of large shuls while the older generation is moving on. In addition, we are living in one of the most expensive areas of Sydney, leading to an exodus of young families and financial pressure on those who stay. To address this we must develop our community in new and innovative ways – bothe Rabbi Milecki and I recognise this. We intend to stabilise the base and rebuild; to do that the shul needs positive energy, a greater sense of community and connectedness, more programs and activities; I will discuss this with the new board which meets for the first time in a week; my hope is that South Head, the second-largest orthodox synagogue in Sydney, will move to become more fully a centre of Jewish life in our area, with activities catering to many different age and interest groups and that we will feel more like a mishpochah - as Rabbi Sacks wrote in his Torah commentary a few weeks ago:
I argued in Covenant and Conversation Kedoshim that Judaism is more than an ethnicity. It is a call to holiness. In one sense, however, there is an important ethnic dimension to Judaism.
It is best captured in the 1980s joke about an advertising campaign in New York. Throughout the city there were giant posters with the slogan, "You have a friend in the Chase Manhattan Bank." Underneath one, an Israeli had scribbled the words, "But in Bank Leumi you have mishpochah." Jews are, and are conscious of being, a single extended family.
Rabbi Milecki
The newspaper was correct in its report that some board members thought that we needed a younger rabbi to bring about a greater sense of vibrancy in the shul. I take note of the underlying concerns which really are about the need to revitalise the kehillah. We will do that. I note that the wholeof the outgoing board decided to work constructively with Rabbi Milecki to take the shul forward.

I have known Rabbi Milecki since he came to South Head over 30 years ago. In my opinion, we are very fortunate to have him as our rabbi. He has more gravitas than any other rabbi in Sydney. He is a clear thinker, speaker and occasionalscholar. He is a great teacher: for about 20 years I was a regular at his Talmud shiur, where we learned Bava Metziah, Pesachim, Succah, Sotah, Shabbos and Megillah; my wife and I have attended most of the JLI courses, where Rabbi Mileckiis one of the most important teachers in the world in this wonderful adult education program. He understands well the importance of establishing close, personal connections with our congregants – he often speaks movingly in shul to bar mitzvah and aufruf celebrants, and also at funerals, and hecares about all of us.
He is also a mensch. Let me relate a personal story. My mother died in New York in 2007. He knew her a bit – she had come to my two sons' bar mitzvahs and visited Australia regularly – and he spoke nicely about her at a shloshismservice here. Nine months later I arranged to go to New York for the consecration – they call it an unveiling there – I found out that Rabbi Milecki was going to be in Brooklyn on holiday at that time. I asked him to come and officiate at the cemetery, which he and Henya did happily and he spoke sensitively about my mother and my whole family was grateful.

I have worked closely with Rabbi Milecki since I decided to stand for president 7 or so weeks ago. He has energy, enthusiasm, capacity, organisational ability, drive and a wealth of ideas. As he told me, South Head is his legacy. He and we want a thriving shul, a big mishpochah, a centre of learning and many other activities.
Conclusion
I am now 63 years old – I have served on the board a long time, I know what needs doing, I am impatient to do what needs doing. I love South Head. If I may be permitted to borrow slightly the words of my compatriot, please with God's blessings join with me in helping make South Head great again.
Thu, 21 November 2019
23 Cheshvan 5780
Today's Calendar
Shacharis

: 6:30a
Latest Shema

: 9:11a
Earliest Shema

: 8:09p
---
This week's Torah portion is

Parshas Chayei Sara
Candle Lighting
Havdalah
Motzei Shabbos, Nov 23, 8:25p
Shabbos Mevarchim
View Calendar
Full Calendar Here
Happy Jewish Birthday!
Friday 24 Cheshvan
Saturday 25 Cheshvan
We wish "Long Life" to:
Thursday 23 Cheshvan
Leonard Greis for father, Percy Greis
Halachik Times
Alos Hashachar
4:15a
Earliest Tallis
4:49a
Netz (Sunrise)
5:41a
Latest Shema
9:10a
Zman Tefillah
10:21a
Chatzos (Midday)
12:41p
Mincha Gedola
1:16p
Mincha Ketana
4:46p
Plag HaMincha
6:14p
Shkiah (Sunset)
7:41p
Tzais Hakochavim
8:09p
More >>
South Head Catering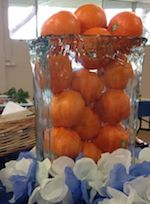 South Head Catering is well and truly on the map! What began as a small initiative to provide a little variety and some new options by the South Head Ladies Guild has turned into a highly successful venture with people absolutely raving about the service and products on offer.
Want to know more? Want to help out and volunteer? Visit our Catering page.
Mikvah Aziza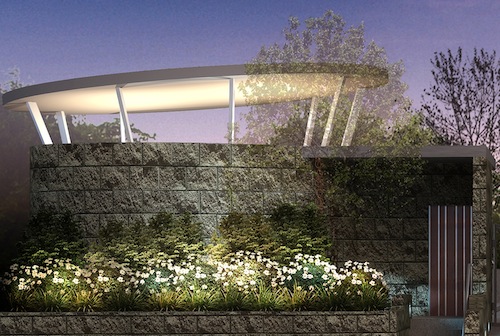 Mikvah Aziza at 662 Old South Head Road, Rose Bay has re-opened.
Please click here for details:
South Head Library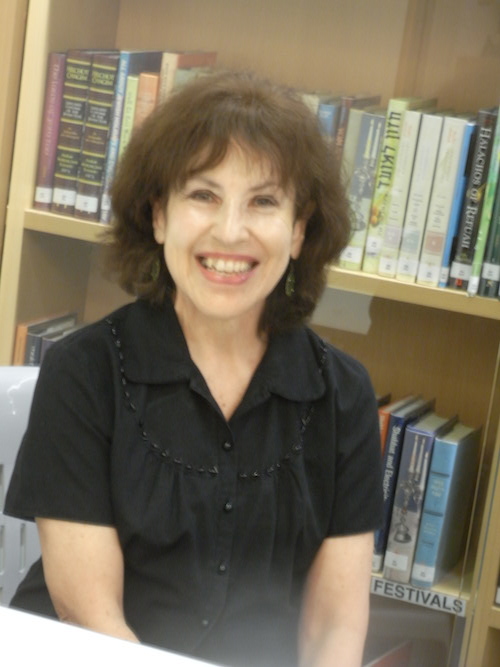 Welcome to the Sandra Bransky Library & Youth Synagogue, located on the first floor and including the Beit Midrash. Drop in any Sunday morning between 9 - 11am.
I look forward to helping you get the most out of our beautiful world of books at South Head.
Sylvia Tuback, South Head Libarian
southheadlibrary@gmail.com
Thu, 21 November 2019 23 Cheshvan 5780
Next Holiday
Nov 23
Shabbos Mevarchim
This week's Parshah
CHAYEI SARA
666 Old South Head Rd
Rose Bay, NSW 2029
(02) 9371 7300