South Head Mikvah
South Head Mikvah
Please be advised that the Mikvah is not currently in operation. We apologise for the inconvenience.
For access to a mikvah in Sydney, we refer you to the Sydney Mikvah 117 Glenayr Avenue, Bondi. Phone 9130 2509.
South Head
Mikvah Aziza
Women's Mikvah
The Women's Mikvah is loving cared for by our Mikvah Manager, Rivka Ray.
Immersion is by appointment only. Please contact Rivka to book an appointment
on 9371 7300 ext 9 or 0402 045 110.
Women's Mikvah Immersion Fees:
$35 non members (or $180 for 6 immersion pass)
$30 South Head Members
Bride package available ($55)
For your convenience, privacy and security, the MIKVAH CAR PARK is available on Saturday to Thursday nights. Please press the intercom on the right side of the driveway between Shule and the Mikvah, and the gates will be opened for you. Please ask Rivka for entry information on Shabbat.
Men's Mikvah
Opening Hours

Monday-Thursday:

6.00am - 1.00pm




Sunday

:

6.00am - 9.30am

Friday and Erev Yom Tov:

6.00 am - 3.00pm

Contact Rivka for Entry Code

Ph: 8115 9279 or Mob: 0402 045 110
Vessel Mikvah
Open daily 9 am - 4 pm

Contact Rivka for Entry Code
Ph: 8115 9279
Mob: 0402 045 110
Want To Know More?
To learn more about MIKVAH and for some inspirational articles and stories, please go to:
http://www.mikvah.org
An Intimate Evening
Thank G-d, attendance at our new Mikvah is growing apace, due in large measure to its warm ambience and the devotion and wonderful interpersonal skills of our Mikvah manager, Ms Rivka Ray, who makes each attendee feel special.
Understandably there are still many women in our community who would like to know more before committing to this relationship-enhancing lifestyle. With this in mind, Nicky Uria approached the Rebbetzin about holding an evening so that her friends could learn about Mikvah in a relaxed, informal and intimate group.
Following on this suggestion, the Mikvah Committee invited Ms Chaya New - an educator, teacher and specialist in Mikvah – to present an informative and enlightening talk to a small group of young women.
Chaya's sensitive handling of this delicate topic made everyone comfortable. She shared many and often humourous anecdotes of her experiences in teaching the subject for over 30 years. The women felt free to ask personal questions that encouraged further discussion and the uninhibited exchange of points of view.
The women left the evening empowered with a positive feeling towards the Mikvah experience and it's ability to enrich their marriages.
The Mikvah Committee intends to hold other similar evenings in the near future. Any women interested in participating are encouraged to contact either the Rebbetzen, Rivka Ray or one of the members of the Mikvah Committee, Judy Kaye, Bev Michaelis, Lauren Briggs, Kirsten Miller or Nicky Uria.
~ RBZ
Sat, 21 July 2018
9 Av 5778
Today's Calendar
Erev Tisha B'Av
Shabbos Hazon
Mincha

: 12:27p
Fast Beg.

: 5:08p
Maariv

: 6:10p
---
Parshas Devarim
Candle Lighting
Havdalah
Erev Tisha B'Av & Shabbos Hazon
View Calendar
Full Calendar Here
Happy Jewish Birthday!
Saturday 9 Av
Sunday 10 Av
We wish "Long Life" to:
Saturday 9 Av
Gary Shneier for father, Max Shneier
Sunday 10 Av
Michael Vollmer for brother, David Vollmer
Monday 11 Av
Alan Golombick for father, Jack Golombick
Brenda Abkin for mother, Isabel (Belle) Levy
Doris Berger for husband, Max Berger
Jason Berger for father, Max Berger
Halachik Times
Alos Hashachar
5:37a
Earliest Tallis
6:07a
Netz (Sunrise)
6:56a
Latest Shema
9:29a
Zman Tefillah
10:20a
Chatzos (Midday)
12:02p
Mincha Gedola
12:27p
Mincha Ketana
3:00p
Plag HaMincha
4:04p
Shkiah (Sunset)
5:08p
Tzais Hakochavim
5:35p
More >>
South Head Catering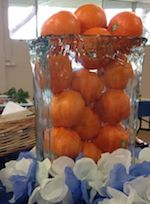 South Head Catering is well and truly on the map! What began as a small initiative to provide a little variety and some new options by the South Head Ladies Guild has turned into a highly successful venture with people absolutely raving about the service and products on offer.
Want to know more? Want to help out and volunteer? Visit our Catering page.
South Head Mikvah Aziza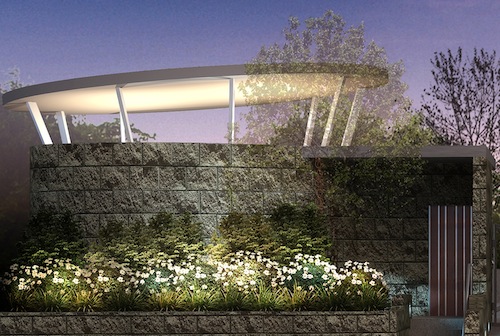 We invite you to experience our state-of-the-art Womens' Mikvah.
Please contact Mikvah Manager, Mrs Rivka Ray on 0402-045-110 or email rivkaray@gmail.com for information and bookings
South Head Library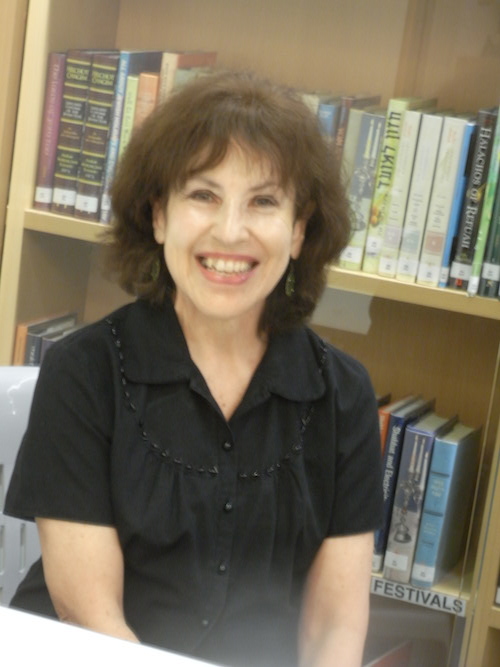 Welcome to the Sandra Bransky Library & Youth Synagogue, located on the first floor and including the Beit Midrash. Drop in any Sunday morning between 9 - 11am.
I look forward to helping you get the most out of our beautiful world of books at South Head.
Sylvia Tuback, South Head Libarian
southheadlibrary@gmail.com
Sat, 21 July 2018 9 Av 5778
A Light in a Sea of Darkness - https://t.co/EwsBeqImVi With unbounding love for every single Jew, he used the tools… https://t.co/khqzlbdSS7
Today Is
Erev Tisha B'Av & Shabbos Hazon
This week's Parshah
DEVARIM
666 Old South Head Rd
Rose Bay, NSW 2029
(02) 9371 7300