CTeen Ski Camp
CTEEN SKI CAMP
Click

HERE

to register your teenager to an adventure of a lifetime

Welcome to South Head Youth's Ski Camp 2016
Our Program
CTeen Ski Camp is a unique overnight adventure geared for teenagers aged 13 - 17. Our program promises to boost your teen's self-esteem with extreme adventures, extreme trips, and an extreme love for being Jewish!
Self-discovery, adventure, bonding with peers, and appreciating group dynamics are essential during the adolescent years when the children's transformation into adulthood begins.
Our Ski Adventure program's array of amazing activities and thrilling trips is designed to boost the self-confidence, sense of responsibility, communication and survival skills of our teens.
Trips
CTeen Ski Camp will focus on "Snow Sports" such as Skiing and Snow tubing. We will provide lessons for beginners or if your child already knows how to ski they can just jump straight onto the Slopes. The Skiing will be held at Mount Hotham. Also included are other Activities such us Bowling and Lazer Tag.
CTeen Ski Camp for winter 2016 will be at the "Bright Chalet"The beautiful township of Bright is situated in North Eastern Victoria. It is located on the Ovens River and tucked below the impressive Mount Buffalo, 7 hours from Sydney. Bright Chalet is the ideal base from which to explore this unique region. It offers guests hotel style accommodation in a unique European style chalet, right in the heart of the Victorian Alpine High Country.
The "Bright Chalet" also includes many "Chill" areas where your teen can relax and rest up after a long day on the Slopes. A range of "Game Tables" will be around the camp site to provide some down time or just for a competitive game on Shabbat.
Our staff members are handpicked for their experience, expertise, good social skills, warmth and love. Drawing on their own camp experience, our staff will work to develop skills, confidence and a responsible spirit within each teen. Our low staff to teen ratio ensures that each child will have the highest quality supervision along with caring and attentive guidance. There will be Staff for Both Girls
and Boys as well as chaperones who are loving parents and will give your child a sense of "Home" while on camp.
Food
CTeen Ski Camp follows a delicious kosher food diet providing each teen with many different food choices for breakfast lunch and dinner as well as an array of snacks and drinks throughout the day all meals are of course both nutritious and delicious, and are prepared by an amazing on-site chef.
Payments
The cost of CTeen Ski Camp is $799 Register now to avoid disappointment.
To apply for a subsidy please contact Yeruchem at 0431 928 608 or login to your shule account.
Dates
CTeen Ski Camp runs from Monday July 4th 11:00pm - July 10th 6:00pm.
We are looking forward to an amazing winter experience that lasts a lifetime.
For any quires or to apply for subsides please contact Yeruchem on 0431 928 608 or email us at Youth@southhead.org
Click here for the complete Parent Handbook
Click HERE to register your teenager to an adventure of a lifetime
Sat, 21 July 2018
9 Av 5778
Today's Calendar
Erev Tisha B'Av
Shabbos Hazon
Mincha

: 12:27p
Fast Beg.

: 5:08p
Maariv

: 6:10p
---
Parshas Devarim
Candle Lighting
Havdalah
Erev Tisha B'Av & Shabbos Hazon
View Calendar
Full Calendar Here
Happy Jewish Birthday!
Saturday 9 Av
Sunday 10 Av
We wish "Long Life" to:
Saturday 9 Av
Gary Shneier for father, Max Shneier
Sunday 10 Av
Michael Vollmer for brother, David Vollmer
Monday 11 Av
Alan Golombick for father, Jack Golombick
Brenda Abkin for mother, Isabel (Belle) Levy
Doris Berger for husband, Max Berger
Jason Berger for father, Max Berger
Halachik Times
Alos Hashachar
5:37a
Earliest Tallis
6:07a
Netz (Sunrise)
6:56a
Latest Shema
9:29a
Zman Tefillah
10:20a
Chatzos (Midday)
12:02p
Mincha Gedola
12:27p
Mincha Ketana
3:00p
Plag HaMincha
4:04p
Shkiah (Sunset)
5:08p
Tzais Hakochavim
5:35p
More >>
South Head Catering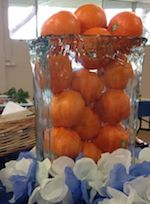 South Head Catering is well and truly on the map! What began as a small initiative to provide a little variety and some new options by the South Head Ladies Guild has turned into a highly successful venture with people absolutely raving about the service and products on offer.
Want to know more? Want to help out and volunteer? Visit our Catering page.
South Head Mikvah Aziza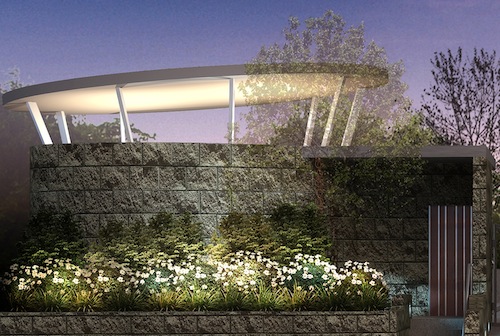 We invite you to experience our state-of-the-art Womens' Mikvah.
Please contact Mikvah Manager, Mrs Rivka Ray on 0402-045-110 or email rivkaray@gmail.com for information and bookings
South Head Library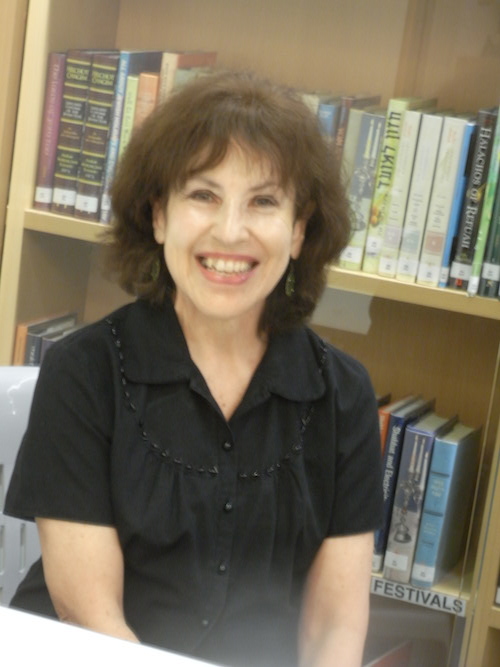 Welcome to the Sandra Bransky Library & Youth Synagogue, located on the first floor and including the Beit Midrash. Drop in any Sunday morning between 9 - 11am.
I look forward to helping you get the most out of our beautiful world of books at South Head.
Sylvia Tuback, South Head Libarian
southheadlibrary@gmail.com
Sat, 21 July 2018 9 Av 5778
A Light in a Sea of Darkness - https://t.co/EwsBeqImVi With unbounding love for every single Jew, he used the tools… https://t.co/khqzlbdSS7
Today Is
Erev Tisha B'Av & Shabbos Hazon
This week's Parshah
DEVARIM
666 Old South Head Rd
Rose Bay, NSW 2029
(02) 9371 7300