SYTF
SYTF
Simchat Yom Tov v Shabbat Fund is an ancient Jewish tradition which supports families in need who, without this assistance, would not be able to properly celebrate the Sabbath and Festivals. Unfortunately there are many such families here in Sydney. What a wonderful Mitzvah to add joy and happiness to other who otherwise might not experience such Simcha!
Mon, 21 August 2017 29 Av 5777
Mon, 21 August 2017
29 Av 5777
Today's Calendar
Shacharis: 6:30a
Latest Shema: 9:13a
Mincha: 5:35p
Earliest Shema: 5:55p
---
Parshas Shoftim
Candle Lighting
Havdalah
Motzei Shabbos, Aug 26, 6:10p
Rosh Chodesh Elul
View Calendar
Full Calendar Here
Happy Jewish Birthday!
Monday 29 Av
Cheryl Kaftel
Harold Boas
Leah Cohen
Raymond Berger
Tuesday 30 Av
Brian Super
Jacob Wolf
Ronnie Kessler
Wednesday 1 Elul
Adam Hochroth
Amy Lurie
Julian Levin
Kerry Gottlieb
Linda Skorupa
Noah Asouline
Toby Levine-Evans
We wish "Long Life" to:
Monday 29 Av
Elaine Bolon for husband, Stephen Bolon
Esmond Kilov for friend, Stephen Bolon
Marcia Rosen for mother, Janie Leah Karpelowsky
Michelle Mekler-Peled for father, Elly Mekler
Simonne Mekler for father, Elly Mekler
Tuesday 30 Av
Des Miller for mother, Rose Miller
Hazel Stein for father, Ivan Greenberg
Ian Tolkin for wife, Linda Tolkin
Rhona Clennar for father, David Bobrow
Yvette Pillemer for mother, Phylis Nagle
Wednesday 1 Elul
Adrian Shine for mother, Sylvia Shine
Alan Goldberg for mother, Freda Goldberg
Elaine Bolon for father, Gerald Sender
Rolene Berkowitz for mother, Pauline Friedman
Selwyn Sack for cousin, Allan Sack
Sorrel Sher for brother, Issy Bacher
Join Our Mailing List
Read our most recent eNews below:
Special Prayers
Do not fear sudden terror, nor the destruction of the wicked when it comes. Contrive a scheme, but it will be foiled; conspire a plot, but it will not materialize, for G-d is with us. To your old age I am [with you]; to your hoary years I will sustain you; I have made you, and I will carry you; I will sustain you and deliver you.
Halachik Times
Alos Hashachar
5:14a
Earliest Tallis
5:42a
Netz (Sunrise)
6:28a
Latest Shema
9:13a
Zman Tefillah
10:08a
Chatzos (Midday)
11:59a
Mincha Gedola
12:26p
Mincha Ketana
3:11p
Plag HaMincha
4:20p
Shkiah (Sunset)
5:29p
Tzais Hakochavim
5:55p
More >>
South Head Catering
South Head Catering is well and truly on the map! What began as a small initiative to provide a little variety and some new options by the South Head Ladies Guild has turned into a highly successful venture with people absolutely raving about the service and products on offer.
Want to know more? Want to help out and volunteer? Visit our Catering page.
South Head Mikvah Aziza
We invite you to experience our state-of-the-art Womens' Mikvah.
Please contact Mikvah Manager, Mrs Rivka Ray on 0402-045-110 or email rivkaray@gmail.com for information and bookings
South Head Library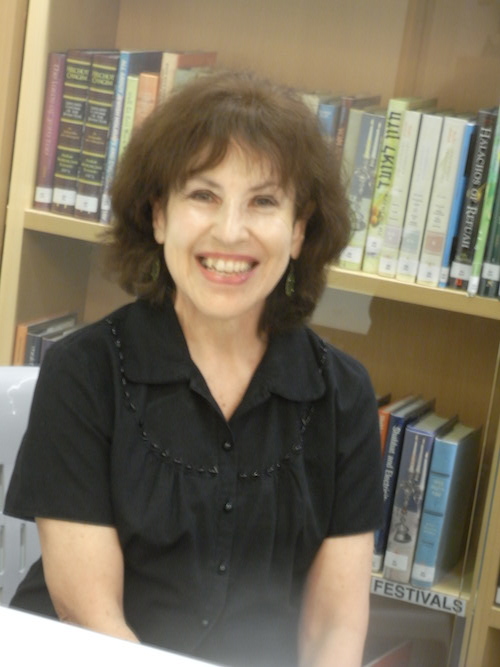 Welcome to the Sandra Bransky Library & Youth Synagogue, located on the first floor and including the Beit Midrash. Drop in any Sunday morning between 9 - 11am.
I look forward to helping you get the most out of our beautiful world of books at South Head.
Sylvia Tuback, South Head Libarian
southheadlibrary@gmail.com
Next Holiday
Aug 22
Rosh Chodesh Elul
This week's Parshah
SHOFTIM
666 Old South Head Rd
Rose Bay, NSW 2029
(02) 9371 7300