Mummy and Me - South Head Synagogue
Mummy and Me
TERM 1, 2016 COMMENCES February 11!
Join lots of Mum's and Bub's for a very exciting morning of playing, singing, dancing, Challah Baking, arts 'n crafts and lots lots more!
Mummy & Me is definitely a great start to your child's Jewish education, so why not join us for a morning a fun?
Our sessions are held most Thursday mornings of the school term from 10:00-11:30 at South Head Shule in our Tiny Tots play room.
To register, please fill in the form below.
For more info please contact Morah Danit on 0406-781-421 or email youth@southhead.org.
Click here to see pictures.
Please tick the dates below on which you would like to attend Mummy and Me. the cost is $20 per session ($15 pre booked) or $90 ($70 Early Bird Discount) for the term (7 consecutive sessions).
This form is not active.
Tue, 27 June 2017 3 Tammuz 5777
Tue, 27 June 2017
3 Tammuz 5777
Today's Calendar
Shacharis: 6:45a
Latest Shema: 9:29a
Mincha: 5:00p
Earliest Shema: 5:23p
---
Parshas Chukas
Candle Lighting
Havdalah
Motzei Shabbos, Jul 1, 5:38p
Fast of Tammuz
View Calendar
Full Calendar Here
Happy Jewish Birthday!
Tuesday 3 Tammuz
Anton Rosenberg
Dan Mowszowski
Dana Steinberg
Jacob Finkelstein
Justin Marmot
Matt Gamerov
Samuel Falk
Vivienne Deitz
Zachariah Seidman
Wednesday 4 Tammuz
Colin Metz
David Swidler
Dvora Gluck
Jane Grossberg
Josie Bolel
Orit Freiberg
Talia Gellert
Victor Fox
Thursday 5 Tammuz
Adam Skovron
Cheryl Falkenstein
Deborah Levy
Ingrid Jacobson
Jordana Nathan
Karen Rosenstraus
Lynn Mayer
Samuel Milner
Sarah Skovron
Saul Sher
We wish "Long Life" to:
Tuesday 3 Tammuz
Alan Goldberg for sister, Chaya Shoshanna Robin
Averil Nurick for father, Henry David Bennett-Cohen
Evelyn Perets for mother, Ann Shagrin
Robert Gellert for father, Mor Sany(Alexander) Gellert (Guttmann)
Roger Kaye for father, Frederick Kaye
Saul Samra for friend, Simon Alexander Shaw
Wednesday 4 Tammuz
Juliette Friedlander for father, Leon Ferera
Loraine Fischer for father, Victor Jacques Aghion
Mark Seskin for grandmother, Judith Seskin
Mark Seskin for father, Fred Seskin
Sander Becker for uncle, Oscar Hersch
Shmuel Abrahams for mother-in-law, Netty Distiller
Ziggy Lambert-Revell for father, Saul Moisa
Thursday 5 Tammuz
Allen Chafkin for mother, Anne Lentin
Gary Weiss for grandmother, Breindle Frankl
Gary Weiss for uncle, Moishe Gershon Frankl
Gary Weiss for aunty, Rifka Miriam Frankl
Julie Fisher for father, Nicholas (Miki) Gardos
Ruth Gardos for husband, Nicholas (Miki) Gardos
Yetta Hendler for mother-in-law, Edith Hendler
Join Our Mailing List
Read our most recent eNews below:
Special Prayers
Do not fear sudden terror, nor the destruction of the wicked when it comes. Contrive a scheme, but it will be foiled; conspire a plot, but it will not materialize, for G-d is with us. To your old age I am [with you]; to your hoary years I will sustain you; I have made you, and I will carry you; I will sustain you and deliver you.
Halachik Times
Alos Hashachar
5:41a
Earliest Tallis
6:11a
Netz (Sunrise)
7:01a
Latest Shema
9:29a
Zman Tefillah
10:19a
Chatzos (Midday)
11:58a
Mincha Gedola
12:23p
Mincha Ketana
2:51p
Plag HaMincha
3:53p
Shkiah (Sunset)
4:55p
Tzais Hakochavim
5:23p
More >>
South Head Catering
South Head Catering is well and truly on the map! What began as a small initiative to provide a little variety and some new options by the South Head Ladies Guild has turned into a highly successful venture with people absolutely raving about the service and products on offer.
Want to know more? Want to help out and volunteer? Visit our Catering page.
South Head Mikvah Aziza
We invite you to experience our state-of-the-art Womens' Mikvah.
Please contact Mikvah Manager, Mrs Rivka Ray on 0402-045-110 or email rivkaray@gmail.com for information and bookings
South Head Library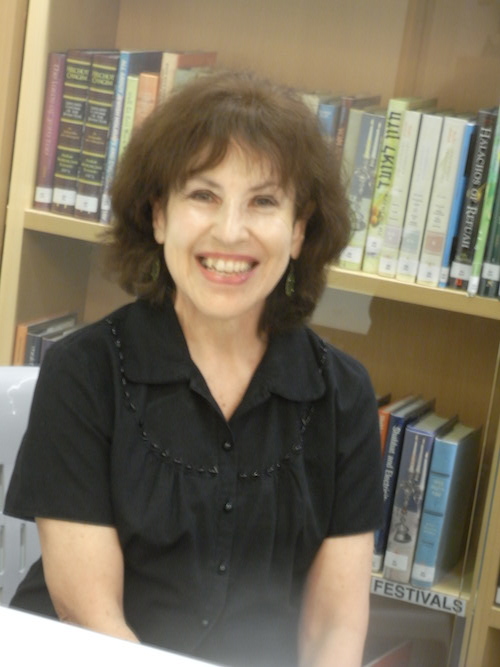 Welcome to the Sandra Bransky Library & Youth Synagogue, located on the first floor and including the Beit Midrash. Drop in any Sunday morning between 9 - 11am.
I look forward to helping you get the most out of our beautiful world of books at South Head.
Sylvia Tuback, South Head Libarian
southheadlibrary@gmail.com
Next Holiday
Jul 11
Fast of Tammuz
This week's Parshah
CHUKAS
666 Old South Head Rd
Rose Bay, NSW 2029
(02) 9371 7300