JLI Archive - South Head Synagogue
JLI 5776 begins October
JOURNEY OF THE SOUL is an exploration of Life, Death and what lies beyond .. a fascinating new six session JLI course. Monday evenings from October 26th and Tuesday mornings from October 27th
CLICK: here for Course Overview ..
Judaism Decoded
Prepare to question the unquestionable! A fascinating journey as we sail through the origins and evolution of our Jewish traditions - from Sinai to Cyberspace! Just as science follows the scientific method, Jewish tradition has its own system to ensure its authenticity remains intact.
Click here for Course Overview.
JLI The Art of Parenting
Click here to download Course Packet
How Happiness Thinks
Call Helen on 0404 055 407 or email secretary@southhead.org for all JLI enquiries
Paradigm Shift - Two - Who Are You?
This week's lesson is one of the most moving and beautiful that I have ever prepared. It certainly moved me to tears on more than one occasion.

So what's it about:

We will learn what to do when we examine our lives and discover some ugly truths.

We will learn to accept ourselves without being complacent about our faults.

We will explore how we can unconditionally love ourselves but not fall victim to the inertia that can impede us from realizing our potential.

We will discover our divine soul—and redefine how we view ourselves, our shortcomings, and our latent potential.

Looking forward to seeing you for an inspiring lesson! ~ RBZ
Lesson One - Seeing a Beautiful Garden
We will dedicate tonight's learning to the kidnapped boys - and will commence the class with the recitation of Tehillim as a demonstration of our trust that Hashem will bring them back safely and speedily.
Indeed, tonight's class is all about optimism.
In "Seeing a Beautiful Garden," the first lesson of Paradigm Shift, we will address the question as to whether it is realistic to find the good in every situation, or is it simply naïve? Digging deeply, we will find a world in which beauty and goodness abound.

Can You be Jewish and Modern?
Many of us face challenges, and some, conflicts, between Judaism and modernity. This Course will explore some extraordinary issues which concern all of us: as parents, as Jews, as Australians and as Citizens of the Free World.
Join us on an amazing journey - as we encounter fascinating historical events that affected the Jewish people and continue to shape the contours of contemporary Jewish life.
But this journey is also about you: It's about discovering who you are as a Jew, and what you can do to ensure that your children and grandchildren will be proud Jews. It will help provide you with the clarity and conviction to pass on a legacy of Jewish pride to future generations.
To Be a Jew in the Free World is for anyone who feels deeply about their Jewishness, who is always on the lookout for higher meaning, and who cares to impart their love of Judaism to the next generation.
Click here for a full course overview. Click the graphic below for dates and prices. To be eligible for the Early Bird Discount please contact Helen by February 10th. This is necessary so that we can secure a better price on shipping of text books and materials and can then pass on the savings to you.
Contact Helen on - 9371 7300 ext 4 or secretary@southhead.org
Hi Everyone. Please view the official trailer for our new JLI course commencing Monday 24th and Wednesday 26th February.
As part of the editorial board for this course I highly recommend it as an absolute must for any Jew wishing to understand his or her place in the modern world - without compromising either one's Jewishness or one's modernity. Click here or the pic
Rabbi Benzion Milecki OAM
Life in the Balance concludes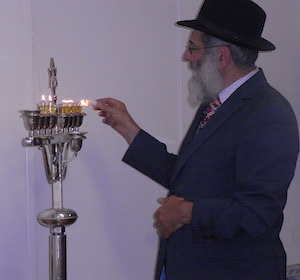 "This Course has given an indication of how you can use the Talmud and our earlier sources to find relevance in our lives.
Torah is considered to be the blueprint for the world - it is said that G-d looked in to the Torah and created the world. If you really believe that the world is based on Torah you can look into Torah and get some clear indications about how to deal with circumstances as they arise." -- Rabbi Benzion Milecki OAM
Click here to view pics from this Course
JLI Tackles Breast Cancer
The risk of carrying a BRCA gene mutation that causes breast and ovarian cancer is ten times greater among women of Ashkenazi Jewish descent than among the general population. If a woman carries the mutation, there is a 50 to 80 percent risk she will develop breast cancer, starting as early as her twenties, and a 20 to 40 percent risk she will develop ovarian cancer as early as her thirties. Although the risk is much lower for ovarian cancer it is much deadlier, since blood tests and ultrasound exams rarely diagnose the cancer until it has already reached stage three or four, and is then difficult to treat.
Statistics like these are leaving women in the Jewish community with some tough decisions to make. Some are reluctant to get tested, worried about the medical and financial repercussions, and the prospect of facing radical surgeries that could affect their self-image or ability to have children. Having to face decisions of such complexity has led many women to avoid addressing the issue altogether. But with mortality rates so high, this is hardly a problem the Jewish community can afford to ignore.
With growing concern over what preventive measures Jewish women should take, JLI's new course, Life in the Balance, will be looking at how Jewish Law views this modern day medical dilemma.
We will explore the biblical requirement to safeguard one's health, and whether it obligates Jews of Ashkenazi descent to test for BRCA-1 and BRCA-2 gene mutations. Even more importantly, we will discuss whether Jewish law recommends women to undergo radical mastectomies or oophorectomies in case they do test positive, in order to save their lives.
Rabbi Benzion Milecki OAM
Medical Decisions Can be Tough - how do you decide?
Dr. C. Everett Koop, former Surgeon General of the United States, was the lead surgeon of a large surgical team that faced a difficult—if not impossible—decision.
The surgery was necessary to separate conjoined twins; however, only one of the twins could survive. Which twin should be saved? Should Dr. Koop decide? Should it be a team decision?
Dr. Koop said, "The ethics and morals involved in this decision are too complex for me. I believe they are too complex for you as well. Therefore, I referred it to a rabbi on the Lower East Side of New York [Rabbi M. Feinstein, obm]. He is a great scholar, a saintly individual. He knows how to answer such questions. When he tells me, I too will know."
As Jews, we believe in the value of life, and we go to great lengths to improve the quality of life for all living beings. However, in the process of tending to our health and to the medical needs of others, we sometimes encounter scenarios so ethically complex that we could use a little extra wisdom.
That is why I'd like to invite you to participate in a fascinating new course on Jewish medical ethics called Life in the Balance: Jewish Perspectives on Everyday Ethical Dilemmas. It will begin on Monday evening Oct-28th and Wednesday morning Oct-30th
Life in the Balance addresses questions of critical importance, such as how to decide what to write in your living will or DNR directive, and whether to undergo genetic testing to determine your risk for diseases that could be avoided by taking preventive measures.
We'll get into hot-button debates about fetal reduction—like whether we have the right to forfeit the life of one to save many—and about whether we should legalize the sale of organs to save the lives of those who might otherwise die on a waiting list.
The course will tackle the ethical considerations that surround some of the most astounding medical breakthroughs in recent history, such as uterine transplants that now allow women without a womb to become pregnant, and new imaging techniques for performing non-invasive autopsies, enabling us to preserve the dignity of the body in death.
Every day, men and women around the world face many of the challenges addressed in this course without having the advantage of exposure to the insights and wisdom that it offers. This is why we are so fortunate to be able to present this rare opportunity.
I believe you will gain a lot from Life in the Balance and I am so excited to take this journey together with you.
I expect Life in the Balance to be one of our most popular courses. Please call Helen on 9371 7300 ext 4 or email secretary@southhead.org as soon as possible to reserve your place.
Rabbi Benzion Milecki OAM
October 11, 2013
JLI at South Head in the News
What do Jonathan Sacks and Jackie Mason Have in Common?
JLI, of course!
Yes, that's right. Judaism's most respected Chief Rabbi, and it's funniest comedian have both, in conjunction with other Jewish luminaries around the world, endorsed JLI's new course, Curious Tales of the Talmud.
Rabbi Sacks says that Curious Tales is a unique opportunity "to explore deep truths about the human condition. These are to be found in Talmudic stories, the meaning of which lies deep beneath the surface."
"A course that will give you much insight and personal meaning in a manner that has inspired and entertained Jews for generations and is still relevant today," according to Jackie Mason.
Join us in this magical, mystical adventure as we glean profound wisdom from some of the zaniest and most epic legends you'll ever encounter.
Whether you're fascinated by the Talmud and Jewish mysticism, (Kabbalah) or whether you are seeking a fun and meaningful experience this Course promises to deepen the way we understand ourselves, the universe and our relationships with the people we love. Book your seat onboard now! But hurry Early Bird discount expires April 12th. Contact Helen on 9371 7300 ext 4 or email secretary@southhead.org
Rabbi Benzion Milecki OAM
click the pic for full dates and pricing info
Where Do You Find Personal Meaning?
Starts Monday April 22nd (evenings 7.45-9.15pm) and Wednesday (mornings 7.45-9.00am) April 24th
Click here to download the Course Rationale and Syllabus
For information and to register contact Helen on 9371 7300 ext 4 or email secretary@southhead.org
Please note Early Bird discount extended till April 12th but hurry our Courses are regularly sold out!!
"There are very few courses that will give you so much insight and personal meaning like JLI's Curious Tales of the Talmud" --- Jackie Mason
How Will You Decide?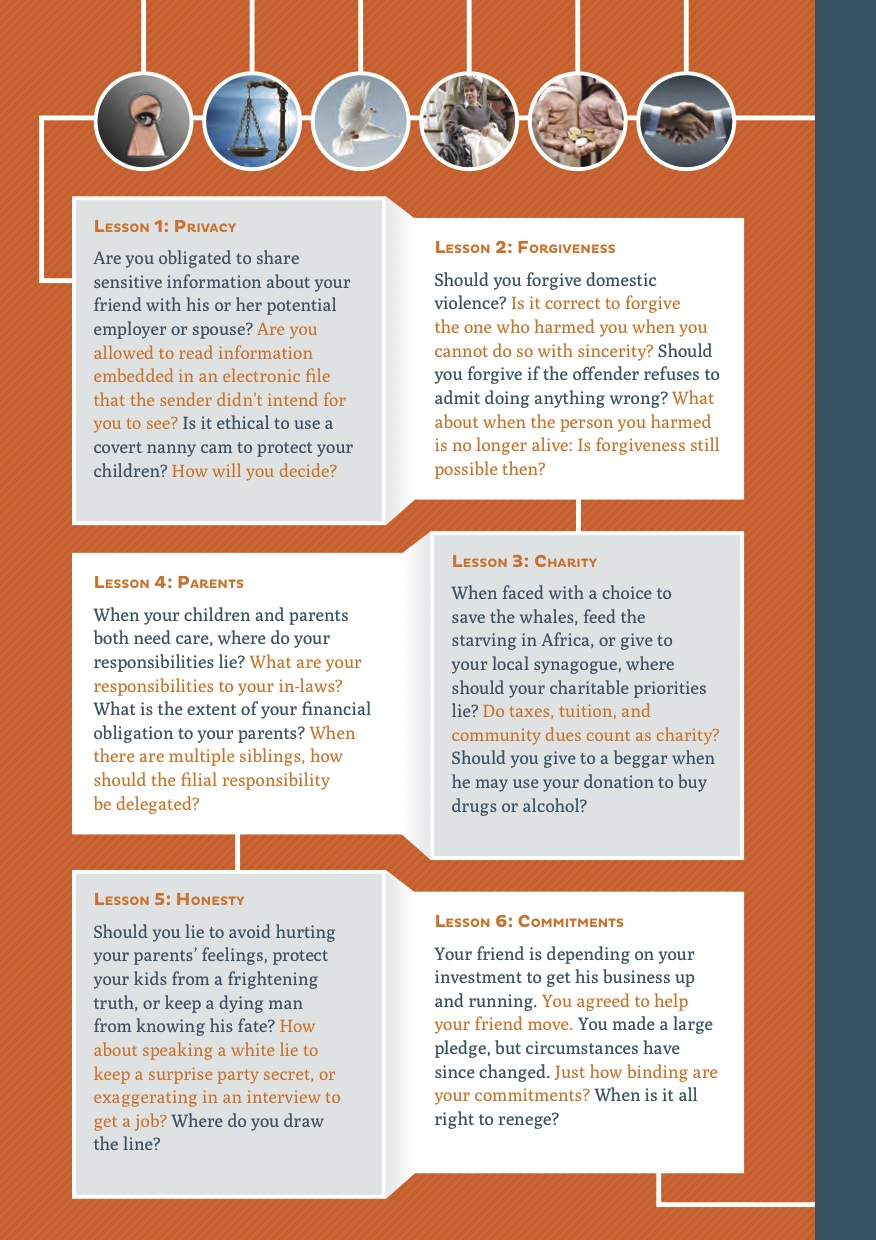 JLI Shabbat Dinner Talks
Good Shabbas everyone!
It's wonderful to be here with my family and all of you – my fellow students who contribute so much to the success of JLI at South Head.
Aren't we blessed to be part of this beautiful community?
The Kabbalah of You course has been a very special experience for me.
I learnt so much and gained a number of important applications for my daily life. At Helen's invitation – well perhaps insistence is a more appropriate word – I will share 4 take-outs with you …. under the headings:
Doubt; Relevance; Temptation; and Joy.
As much as I aspire to be a faithful believer, I must admit that I am often troubled by doubts.
I was, therefore, comforted by Rabbi's story of the famous Rebbe who was approached by a distraught Chassid.
This Chassid told his Rebbe that he had doubts about Hashem - to which the Rebbe replied "Nu?" The Chassid repeated his concern a number of times with increasing distress until eventually the Rebbe told him " Stop crying – the fact that your doubts upset you are a clear sign of your deep seated faith. "
Perhaps because of my doubts, I sometimes wondered at the relevance of my daily prayers.
However, the idea that my prayers may not only be relevant to Hashem, Who we are told seeks a relationship with all of us, but that they are also of benefit to the world at large has been a significant source of inspiration to me.
Like many of you, perhaps all of you, temptation can get in the way of my best interests.
Understanding that we have an animal soul as well as a G-dly soul has been very helpful to me.
I now have frequent chats with myself. I reassure myself that I don't need to respond to the unhelpful desires of my animal soul and tell myself that the true me wants to say No.
The forth application that I want to share is the notion that Happiness is a Moral Obligation.
We are taught that Joy is a duty that not only energises us to do good things, but also uplifts those around us.
It is not always easy to be joyful but very rewarding when we are.
As you can hear, I gained much from the course and I am very grateful to our teacher, Rabbi Mileckie for his extra ordinary lessons.
Rabbi has the ability to convey difficult concepts with terrific clarity, with humour and with resonance for our busy lives.
Obviously, it requires great learning, intellect and empathy, but also lots of hard work to assemble and deliver these outstanding lessons. Thank you Rabbi.
Also, thank you Helen for your work and for your passion and enthusiasm, which is so infectious.
Finally, I want to thank our Rebbitzin and all who helped her for putting on such a generous Shabbat dinner. It's been a real delight.
Perhaps some of us will be encouraged to reciprocate by making a contribution to our JLI Fund after Shabbos in honour of our Rabbi, Helen, our Rebbitzin and her helpers.
Good Shabbos!
I was asked only recently to speak for a few minutes. I have therefore had no time to mull over what I am going to say or to revisit these thoughts. Perhaps that makes them intuitive and more honest.
In order to appreciate my JLI journey, you have to know something about my background. My name is Lynn Kalmin - I come from a close knit family. My parents instilled in me a strong sense of being part of the Jewish community as well as a love of Israel. My youth was spent in a small town that had a very vibrant Jewish community. All the young Jewish kids spent their weekends around the shul. Our Rabbi was also Ba'koach of Habonim so weekends moved seamlessly from shul on Saturday to Habonim on Sunday. He would have preferred to work under the banner of Bnei Akiva, but soon realized that in our little shtetl the roots of Habonim ran too deep. After leaving school I spent a year in Israel as a participant on Machon Le'madrichei chutz L'aretz. A programme designed to create youth leaders who would return to serve their own communities. We studied Hebrew, Jewish History and Zionism. The year was spent with Jewish youth from all over the world, representing Hashomer Hatzair, Maccabi and even Jewish socialist and communist groups! In this environment, religious studies did not feature prominentlyJ I returned to South Africa with the my Zionistic flame burning brightly and now, almost 50 year later, I still question the path or destiny that led me to Australia rather than Israel.
As a family we have always been affiliated to a synagogue. We are Rosh Hashanah/Yom Kippur/Yorzeit and occasional Shabbat Jews. This is an honest, rather than proud appraisal. As a couple, Lester and I have tried to inculcate into our children, what we believe to be `Jewish values'. Our home is steeped in tradition and we celebrate the chaggim with joy and appreciate the times that we can spend Shabbat with our family.
We have stood under the chuppa 3 times with our sons and each time I thanked G-d and hoped that as parents, our decision to send our children to Jewish Day Schools, together with values that we have tried to instill in them at home had led to their choice of partners. We are grateful that they will continue to play an active role in their communities and that we are beginning to enjoy our participation at Masada with our granddaughters.
One day, as we were leaving shul Lester and I saw the notice board advertising the upcoming JLI course – it was `You Be the Judge'. Simultaneously we looked at one another and suggested that we enroll. At the time we agreed that it sounded interesting and sufficiently `secular' and therefore we would enjoy it.
From the very first lesson and the memorable debate about `who owned the baseball' we were hooked. Rabbi Milecki, you are an inspiration!!! It matters not where we sit on the religious/spiritual spectrum. You inspire us every week.
As each course is advertised, we find reasons to attend. Soul Quest, the journey through life, death and beyond, helped me through the loss of a very dear friend.
We were on the brink of giving `Portraits of Leadership' a miss. It sounded dry, ancient and irrelevant, but Rabbi, you brought these amazing leaders of our people to life and we left enriched.
At the start of `Beyond Never Again' I sought answers to the unanswerable and therefore left unfulfilled. I have put this topic into the `too hard basket' and will have to draw my inspiration from others - scholars who have delved into this dark era in our history, who are more spiritual than me, who have grappled with and emerged with a greater level of understanding.
As for `Fascinating Fact', the myths and mysteries of Judaism. For me every lesson of every course has dispelled a myth or mystery. I mention but a few, but we have attended them all.
Finally, The Kabbalah in You – the course that many of us sitting around this Shabbat table have shared. I have returned to the text and read every synopsis more than once. I do believe that I have emerged with a better understanding of self. For me, this can be related to something that is seemingly trivial but happens so often. I am about to do something that is intrinsically `good'! Visiting a friend who is not well, giving to charity, offering hospitality, or just generally biting off more than I can chew . Whilst doing this, I often hear an inner voice saying `why are you doing this, it isn't even appreciated'! I have tried to push these thoughts away, because to me, the very presence of this negativity diminishes the deed. However, I have now readily embraced the concept of a `G-dly soul' and the animal soul. It's alright for the animal soul to talk, but act on instructions of the G0dly soul.
When I started doing the JLI courses, friends asked me what they were all about. I very glibly said that the course was `food for my soul'. It provided me with time out - time to expand myself, to learn, to think and leave my frenetic life behind. The various courses have led me to a much deeper understanding of the soul that I profess to feed.
I thank the Rohr Jewish learning Institute for creating the course and you, Rabbi Milecki for making it so much more than they could ever imagine.
Shabbat Shalom.
I grew up in a secular but very traditional Jewish home in a very Jewish area, Johannesburg, South Africa. My grandmother was always baking and cooking traditional Jewish food and my grandfather sang Baritone in the shul choir for many, many years.
Since we immigrated to Australia 25 years ago, Earl and I have always been part of a Shul community - first up at Central when we lived in the Bondi area and for the past twelve years here at South Head when we moved to this side.
Our boys were both bar mitzvah'd here and we have a close connection to the community, having many friends who come to South Head. Earl and I feel privileged to be part of such a wonderful Shul led by Rabbi and Rebbetson Milecki.
Together (although often on my own) Earl and I we have attended four JLI courses, which we have found to be very informative and educational. Soul maps, Fascinating Facts, The Art of Marriage, and now the Kabbalah and You. We both thoroughly enjoyed them and find the Rabbi to be a very enthusiastic and inspiring teacher backed by Helen's energetic and efficient support.
One of the good things I enjoyed is for example with the first course I did - Soul Maps and then the most recent course, The Kabbalah and you, is that some ideas and concepts were similar and overlapped in content. Having them repeated allowed me to remember and consolidated the information re-enforcing some very important ideas and concepts like the importance of joy and happiness and the existence of the animal and the Godly souls.
The information is relevant and contemporary. I have taken a lot on board in my own personal life. I feel that these teachings make me a more empathetic richer and fulfilled person. These courses are part of my journey in understanding the existence of God, and what it is to be Jewish, as well as giving me some very subtle but complex ideas that one can really only attempt to try understand as a mature adult. I look forward to attending many more in the future.
I would like to thank the Rabbi for running these JLI courses. I would also like to thank Rebbetson Henya for tonight's wonderful community Shabbat dinner. Thank you for inviting us. Good Shabbas.
NOVEMBER 2012
Mon, 28 May 2018
14 Sivan 5778
Today's Calendar
Shacharis

: 6:30a
Latest Shema

: 9:20a
Mincha

: 5:00p
Earliest Shema

: 5:23p
---
Parshas Beha'aloscha
Candle Lighting
Havdalah
Motzei Shabbos, Jun 2, 5:34p
Shabbos Mevarchim
View Calendar
Full Calendar Here
Happy Jewish Birthday!
Monday 14 Sivan
Jacob Nightingale
Justin Levinstein
Michael Glezerson
Tuesday 15 Sivan
Wednesday 16 Sivan
Heather Weltman
Joshua Ehrlich
We wish "Long Life" to:
Tuesday 15 Sivan
David Manne for father, Elias Manne
Halachik Times
Alos Hashachar
5:30a
Earliest Tallis
6:00a
Netz (Sunrise)
6:49a
Latest Shema
9:20a
Zman Tefillah
10:11a
Chatzos (Midday)
11:52a
Mincha Gedola
12:17p
Mincha Ketana
2:49p
Plag HaMincha
3:53p
Shkiah (Sunset)
4:56p
Tzais Hakochavim
5:23p
More >>
South Head Catering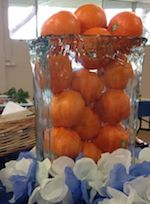 South Head Catering is well and truly on the map! What began as a small initiative to provide a little variety and some new options by the South Head Ladies Guild has turned into a highly successful venture with people absolutely raving about the service and products on offer.
Want to know more? Want to help out and volunteer? Visit our Catering page.
South Head Mikvah Aziza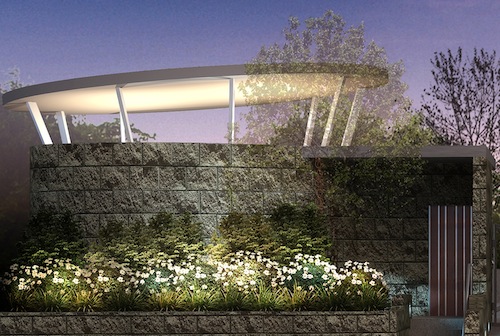 We invite you to experience our state-of-the-art Womens' Mikvah.
Please contact Mikvah Manager, Mrs Rivka Ray on 0402-045-110 or email rivkaray@gmail.com for information and bookings
South Head Library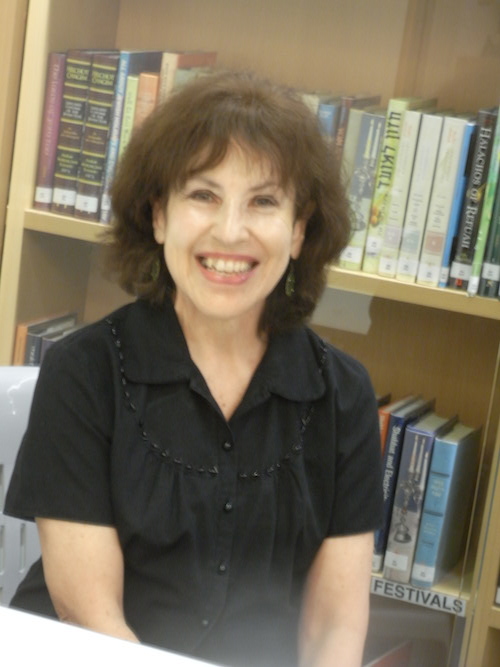 Welcome to the Sandra Bransky Library & Youth Synagogue, located on the first floor and including the Beit Midrash. Drop in any Sunday morning between 9 - 11am.
I look forward to helping you get the most out of our beautiful world of books at South Head.
Sylvia Tuback, South Head Libarian
southheadlibrary@gmail.com
Mon, 28 May 2018 14 Sivan 5778
A Light in a Sea of Darkness - https://t.co/EwsBeqImVi With unbounding love for every single Jew, he used the tools… https://t.co/khqzlbdSS7
Next Holiday
Jun 9
Shabbos Mevarchim
This week's Parshah
BEHA'ALOSCHA
666 Old South Head Rd
Rose Bay, NSW 2029
(02) 9371 7300